EYFS
Welcome to EYFS
Welcome back! I hope you've all had a brilliant half term break.
Last month, we welcomed Miss Cooper to Early Years. Miss Cooper will be with us full time, and she will also support our children during lunch times.
Our spring term got off to a great start, following the children's interests in gardening and garden centres. We had fun making our own garden centre and café, as well as creating cress heads. I can't wait to see where the children's interests will lead us this half term.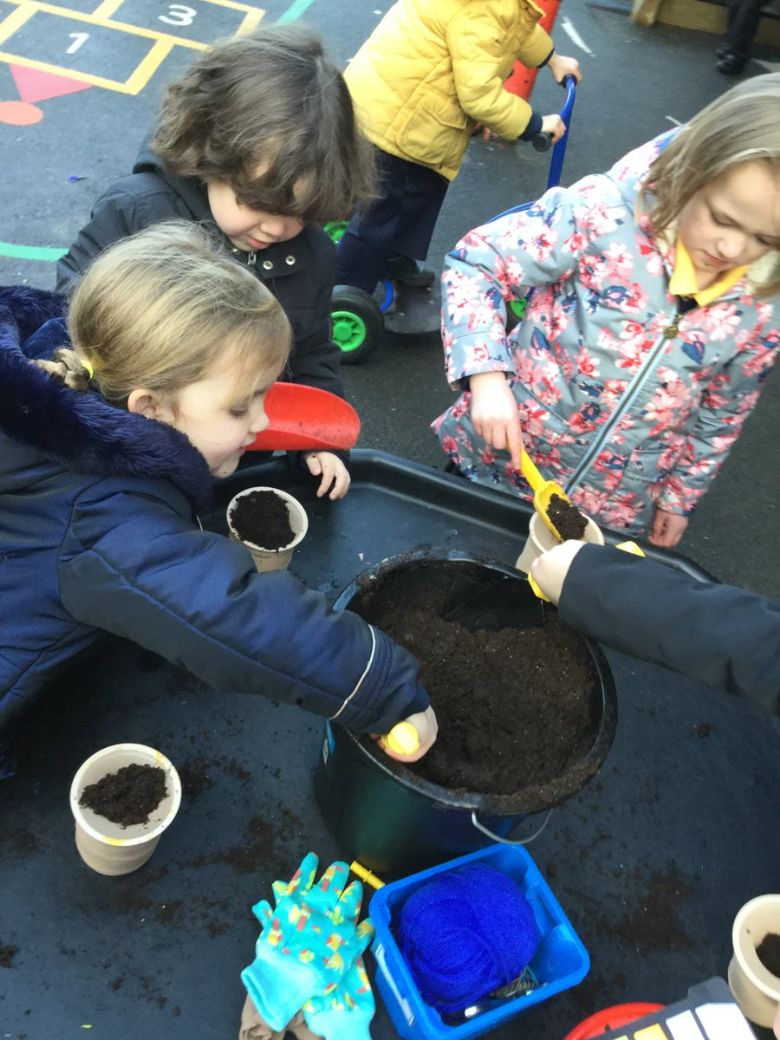 PE
Throughout the next half term, Mr Smedley will continue to lead PE every Monday morning. This will last for the whole morning. Please ensure that your child comes to school dressed in their PE kit. This can be worn underneath a tracksuit. Children will now wear their PE kit, along with trainers, for the whole day.
Forest School
As we enter the second half of the spring half term, Mr Claxton and Mr Johnson will continue to take groups of children to our Forest School. These sessions will continue to take place on Friday afternoons. Please check Class Dojo for details of who will be going on which date. When it is your child's Forest Friday, please bring them to school in their uniform with warm, waterproof clothes and wellies in a labelled carrier bag.
Snack Time
Many thanks to everyone for supporting our continuous snack system. If you would like your child to have snack this half term, please bring in £5 at the start of the half term, which will cover your child's snacks until Easter. Alternatively, you can pay £1 every Monday morning. Please hand in snack money to a member of staff so that we can tick you off our list.
Class Mascot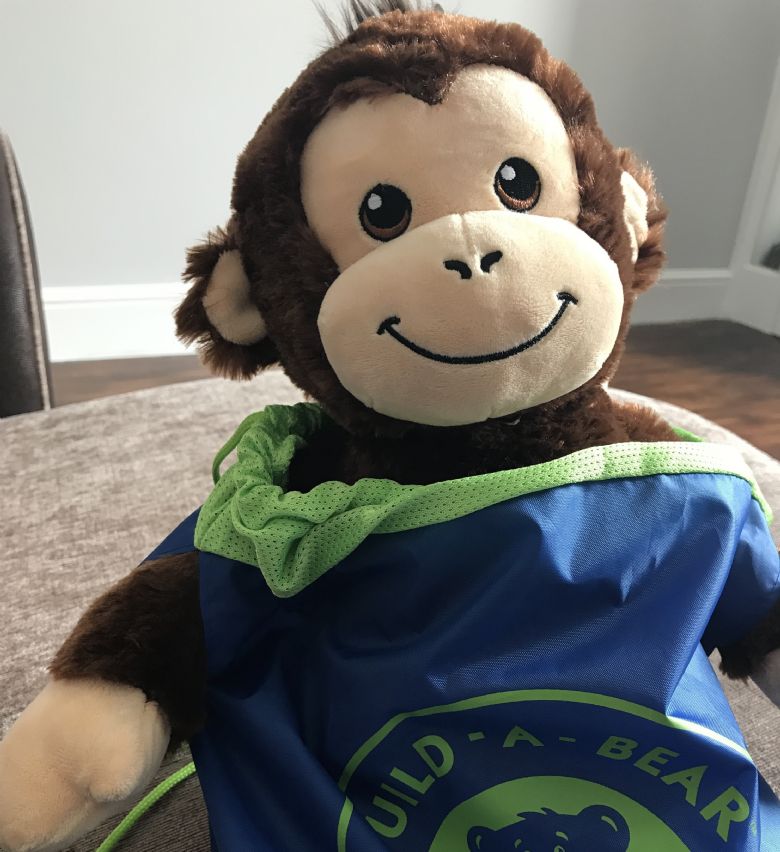 Boo the monkey is still enjoying his weekend adventures. We cannot wait to find out who he will be visiting next! Boo will continue to go home every Friday with one child. Please include him in your plans and let him share in the fun you have as a family. Boo will bring his pyjamas for the sleepover and also a notebook for you and your child to write, draw or add photos to about his adventures with you. Please return Boo to school on Monday.
Focused Learning
We will be reading and discussing a range of stories each half term. These stories will be used during our literacy and maths lessons. We will also continue to teach your child handwriting and phonics. Not all of our learning in EYFS is through adult-led, focused groups. We will also continue to give children the opportunity to learn through play in continuous provision.
Learning through Play
We will continue to follow the children's interests, encouraging them to share their hobbies with us and providing them with the opportunity to develop these interests through independent learning in continuous provision. Children will also be supported to independently apply the skills taught by accessing provision both indoors and out.

Class Dojo
Thanks to all parents for connecting with us through Class Dojo. Please continue to check the app regularly for any messages/updates.
WOW Moments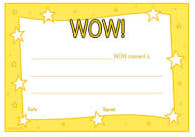 Small, WOW moment slips are still available in class for you to take and fill in at home. If your child achieves something new, shares learning from school, or completes a task that you are particularly proud of, please write it on a WOW slip (found at the entrance to our classroom) and we will add it to your child's learning journey.
Keeping in Touch
As mentioned, please continue to check Class Dojo for updates, and follow our adventures on Twitter - @MissHodgson1 and @Waterprimary.
Our door is always open and if you have any questions please do not hesitate to speak to us before or after school.
Many thanks.
Miss Hodgson