EYFS
Welcome to EYFS
We would like to welcome you to the Early Years Foundation Stage (EYFS) at Water Primary School. Your EYFS team includes Miss Hodgson as class teacher, supported by Mrs Ingham and Miss Fourie as the class teaching assistants.
Welcome back - we hope you've had a great week off. As we enter the final half term of the year, we begin our exploration of The World Around Us. During this main topic, we will learn about different climates, cultures and food from around the globe. We will also be discussing where we have visited, so please send in pictures or memorabilia from any previous trips, for us to share.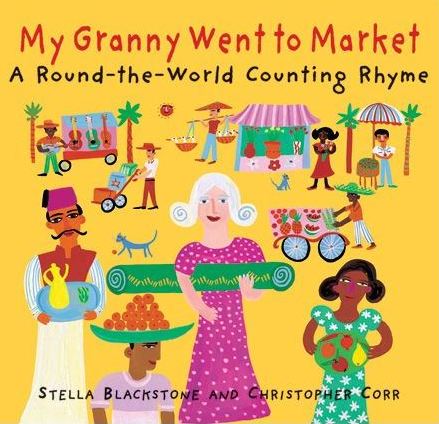 We will be reading and discussing a range of stories connected to our main topic, beginning with My Granny Went to Market. These stories will be used during our literacy and maths lessons. We will continue to challenge the children with specific enhancements during continuous provision.
Throughout the last half term, we had great fun following many of the children's interest in dinosaurs. This will continue and we will encourage the children to share their hobbies and interests with us and provide them with opportunities to develop these interests through independent learning in continuous provision. Children will also be supported to apply the skills taught by accessing provision both indoors and out.
PE and Forest School
Our PE lessons will take place every Wednesday and Friday, and we will continue to go to Forest School on certain Friday mornings. Details of when your child will be attending Forest School will be sent through Class Dojo.

Home Learning
Thank you for supporting your children at home by listening to them read. Please continue to do this, as well as reading to your child in order to develop a love of reading for pleasure.
Thanks also to every parent who has supported their child with our new home learning activities. In particular, thank you for the feedback given in your child's green book each week. Please continue to support your child with this. If you need any help or resources, please do not hesitate to get in touch.
Snack Time
Our new continuous snack system has been a huge success. The children have been trying new snacks and making independent, healthy choices. Thank you for your support with this. If you would like your child to have snack, please bring in £1 every Monday and hand it to myself, Miss Fourie or Mrs Ingham. Alternatively, you can pay £7 at the start of the half term, which will cover the cost until the end of the school year.
Preparing for Year 1
Thank you to everyone who has helped us to prepare the children for Year 1 by saying your goodbyes at the gate. We have been so impressed with how well the children have done. Please continue to support your child by encouraging them to come into class on their own.
WOW Moments
Thank you for all of the amazing WOW moments that you have shared with us so far this year. Please remember to fill in WOW moments at home. If your child achieves something new, shares learning from school, or completes a task that you are particularly proud of, please write it on a WOW slip (found at the entrance to our classroom) and we will add it to your child's learning journey.
Keeping in Touch
Please continue to check Class Dojo for updates, and follow our adventures on Twitter - @MissHodgson1 and @Waterprimary.
As always, our door is open and if you have any questions please do not hesitate to speak to us before or after school.
Many thanks for your support.
Miss Hodgson