SPIRITED AWAY by Evie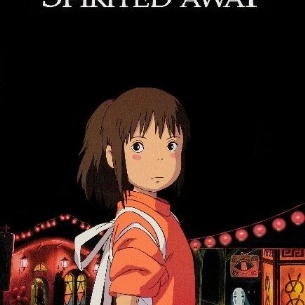 Do you like anime and spirits? Then this film is for you. Sit back and relax, get some popcorn and enjoy this blog.
So, it is about a girl and her parents moving into a new house! they go through a tunnel and encounter spirts so she has to escape…
The girl is adventurous and she is only 11 she has selfish parents who ate food that was for the spirts so they got turned into pigs. A miracle happened at the end it is so cool! She had to get a job to survive at the bathhouse so her parents can go back to human form…
I adored the way the guy could turn into a dragon and fly everywhere and I also loved one of the main spirt that kept eating other spirts.
The things that I didn't like wasn't so good was how her parents turned into pigs and also how the owner of the bath house is so big and she also has a big baby who lives in a pile of pillows (the baby has also never gone outside)
Over all I would rate the it 10/10 book and movie to watch!