NATIVITY by Reuben Henderson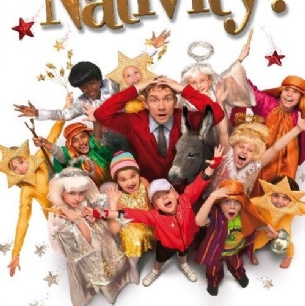 Hi, do y' want to have some Christmas spirit running through your blood? Then this is the film for you.
The film starts very traditionally but… there is a plot twist in the middle of it, can you guess what it is? If you don't want spoilers don't read on. They tell the school that Hollywood is coming to the school to view the play... what they don't know it is a big white lie! If you have watched, you have a heads up on what it is.
The main characters are: Gordon Shakespeare, the Meany that sneaks to Mr Maddens' school to spy on them; Mr Poppy, the funniest out of all three- my favourite character is Mr Poppy because I like a little comedy; and Mr Maddens, who doesn't like Christmas but by the end he enjoys it with his friends and family.
I was blown away through the film because Mr Poppy is hilarious with the comedy. There lots of funny incidents with animals and even the hospital scene will make you chuckle.
10/10. This film is great for children of all ages. See y'all later.