GANGSTER GRANNY by Olly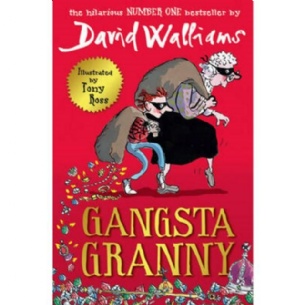 Please enter an introduction for your blog post here.
Have you seen it? Well I have ITS GANGSTER GRANNY! Made by David Walliams, it's not only a book but a movie as well!
Gangster Granny stars Granny and Ben (who are both robbers) and SPOILERS Queen Elizabeth 2 who they rob at the end of the movie I can't stop watching this movie it is so good.
There is nothing I can say I dislike about this AMAZING! Film except for the parts that don't have granny in it; they're the best but the whole book is still amazing! The best part is where Ben joins the dance class.
In my opinion this book is amazing and the movie is way better than the book but that is probably debatable for some people
I would give this movie an 8 out of 10!