Loom Bands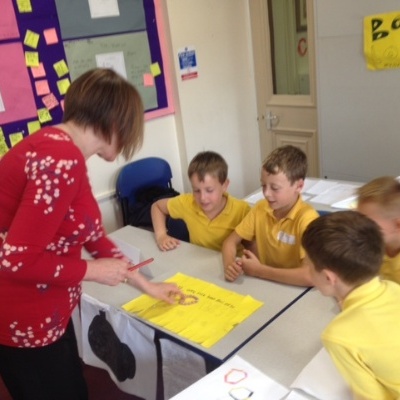 The Loom Band Business Challenge
This week Class 2 were set a challenge by Business Tycoon Lord Sir Alan Salt.
The challenge was to set up a company which would design and make a new style of loom band to meet the demands of the marketplace.
There are 5 teams battling it out to become the best new business at Water Primary.
Our team 'Boom Loom' includes Fraser, Jake, Billy and Ethan.
Fraser is the Sales & Marketing manager.
Jake is Financial Controller.
Ethan is Production Manager.
Billy is Managing Director.
Our loom band design is the fishtail pattern and is white, light blue, pink and orange. The trade stall will be at Water Primary School in class 2 on July the 4th Friday morning. The winners will be the company with the most orders of loom bands. They will get a prize for Waters Best Company to work for 2014.