Mummifying a tomato!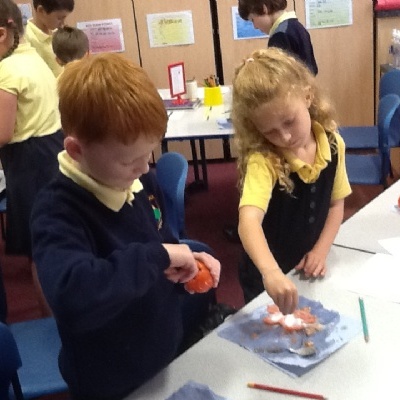 This week Class 2 became Ancient Egyptian embalmers!... YUCK!
Mummifying a tomato:
First, we scooped out all of the 'tomato gore' as quoted by Sam! The Egyptians removed the lungs, liver, stomach and the intestines and placed them in canopic jars.
Next, we covered our dead bodies (tomatoes) in alcohol (anti-bacterial handwash) to clean the body.
Finally, we covered the tomatoes in salt to dry them out, just like the Egyptians used Natron! We created natron using a mix of table salt and bicarbonate of soda.