Egyptian Workshop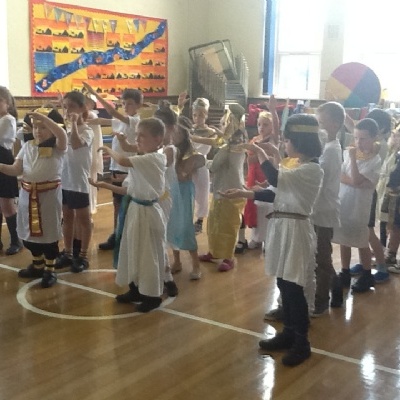 Last Monday, Wicked Workshops brought their Ancient Egypt: Meet the Pharaoh interactive workshop to Water Primary to see Class 2!
Class 2 looked absolutely fantastic as they had their own day as Ancient Egyptians! They even met Pharaoh Amohep and assisted him with the planning and construction of his pyramid. The children discovered just how heavy the limestone blocks were and found out the precise angle a pyramid needed to be (nobody wants a wonky pyramid!)
Next, Amohep demanded his subjects to design traps that would stop thieves from entering his pyramid. Sam and Alissa became architects and all of the traps were brilliant!
Then, Devon became a mummy and the children were taken through the gruesome mummification process step by step!
Finally, the children had to prove their leadership qualities as Amohep decided on who would become the new Pharaoh....
Pharaoh Louise!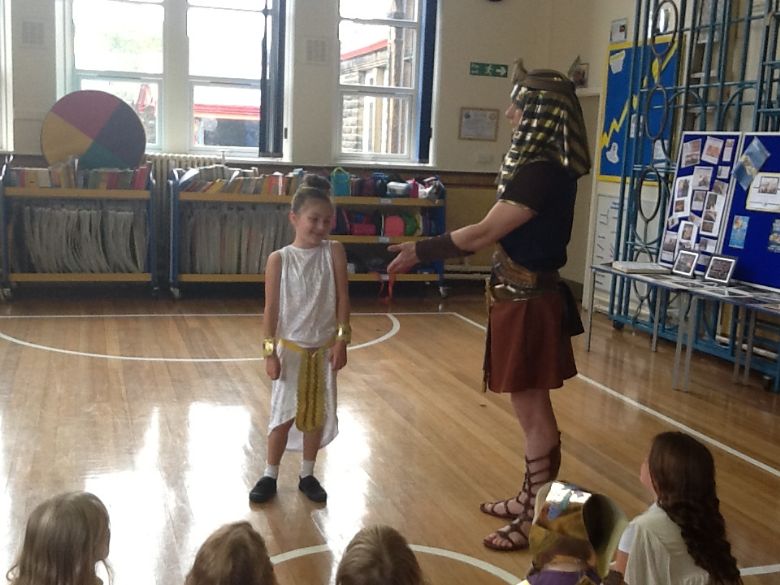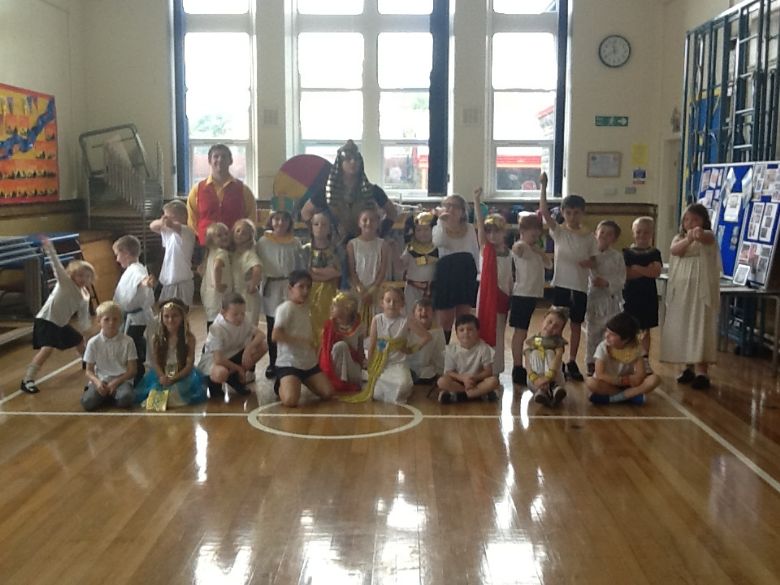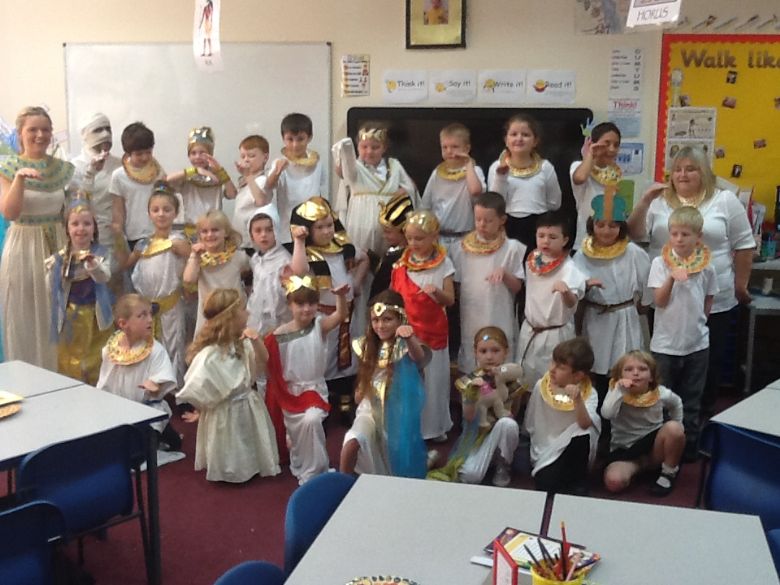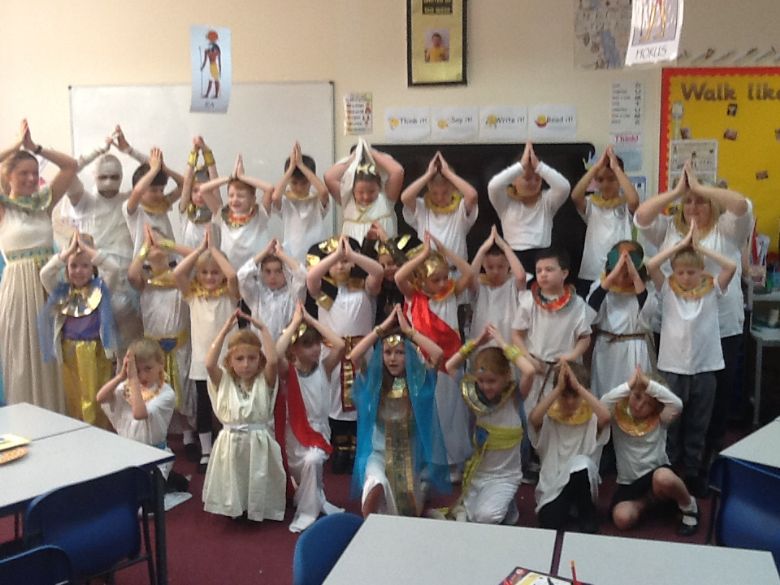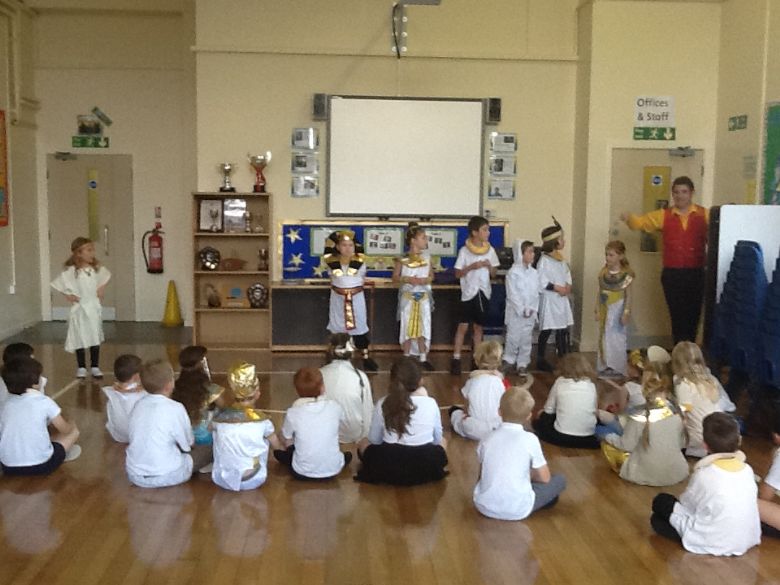 A human timeline with Ellie representing Ancient Egyptian times and Erin representing today, with Lenny, Archie, Ryan, Louise and Sam as key dates in history.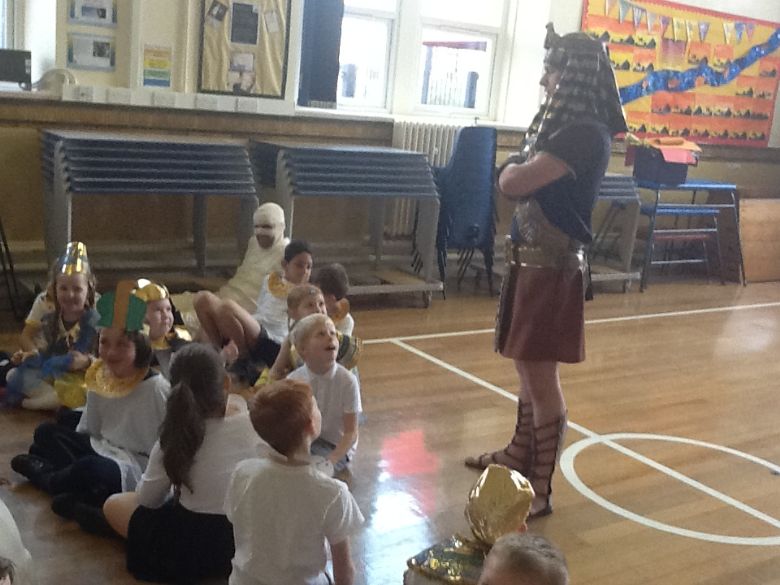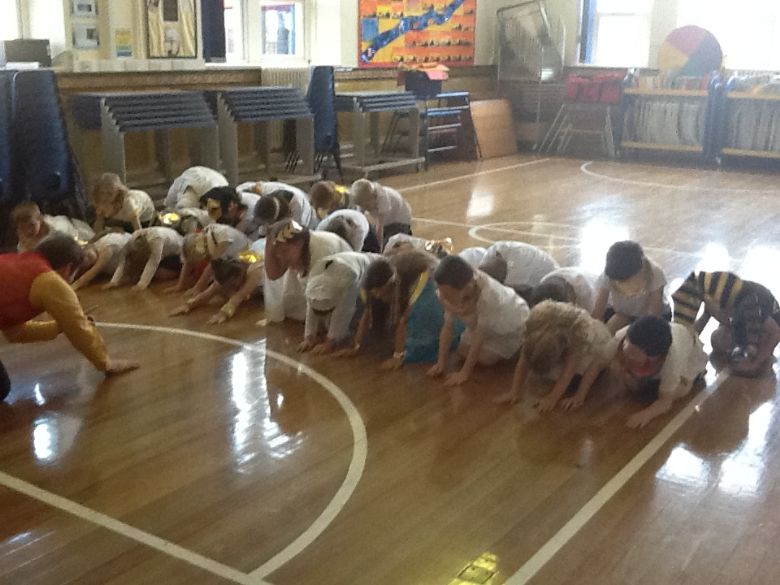 Class 2 greeting Pharaoh Amohep!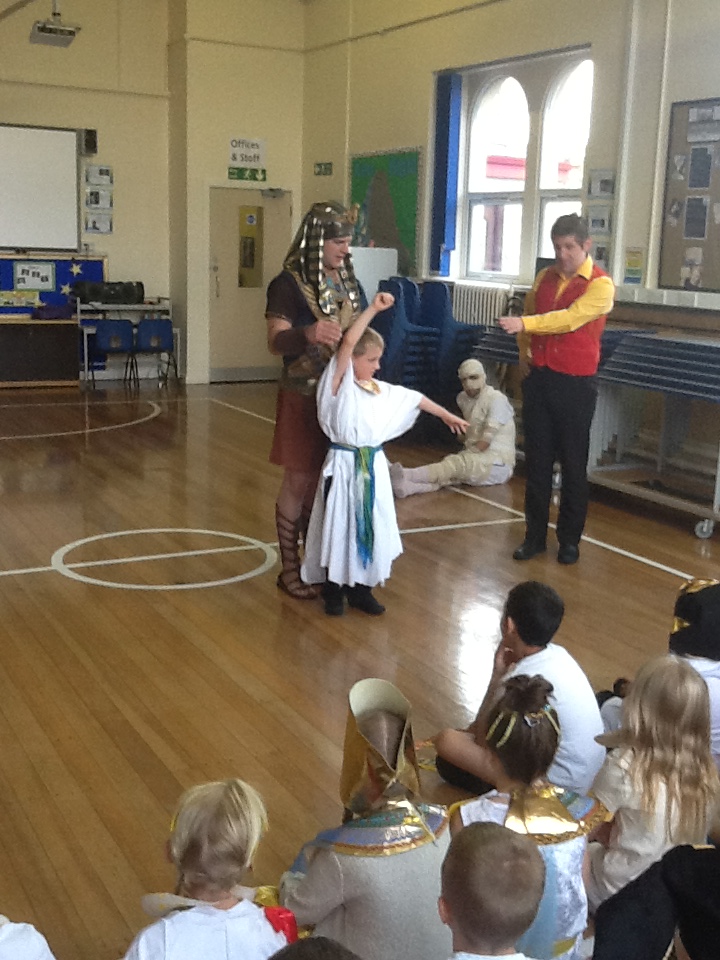 52 DEGREES!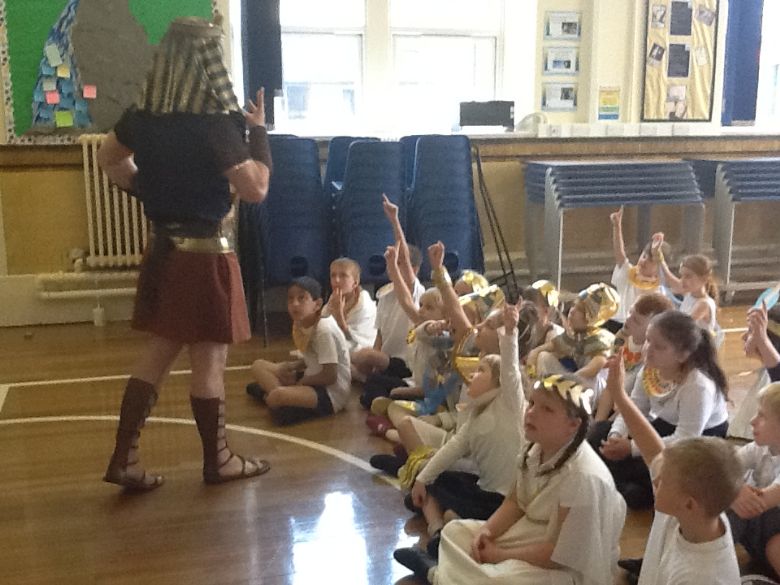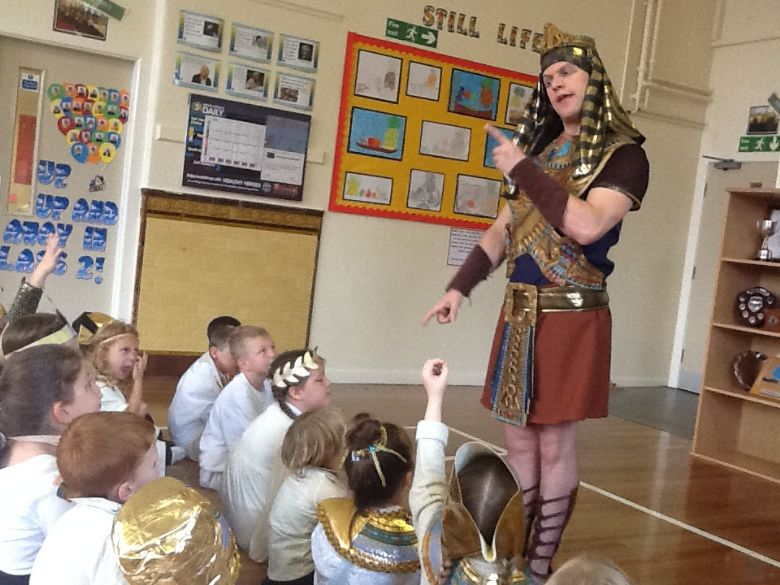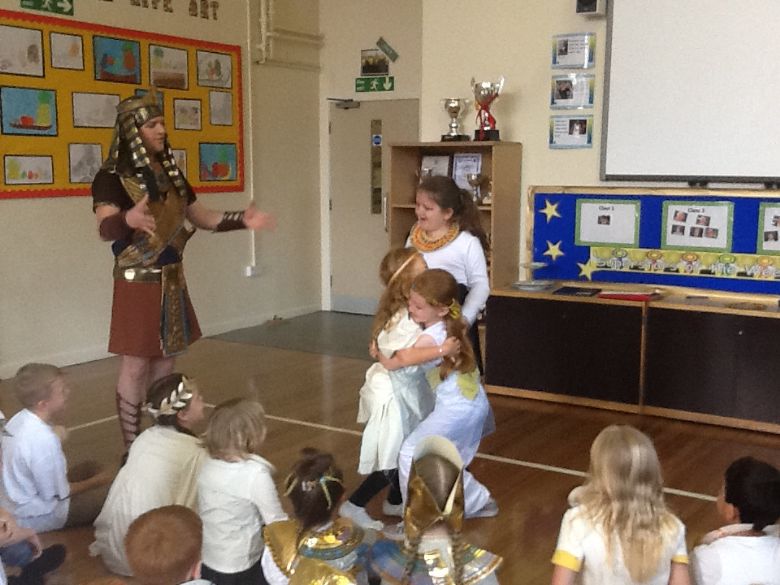 Eva, Ellie and Erin demonstrating the cage trap!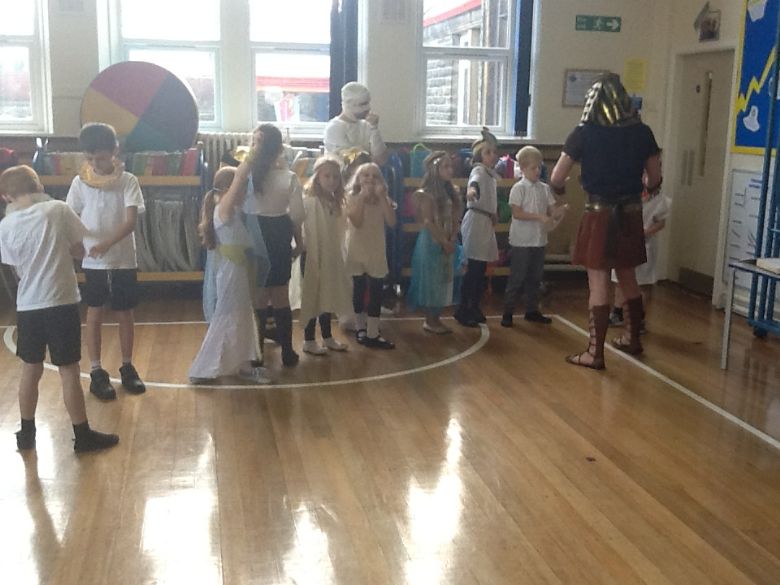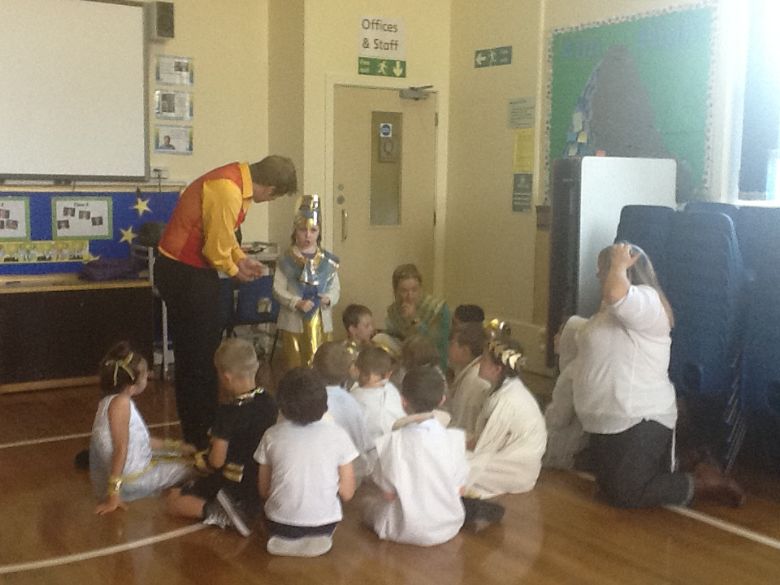 Architect Alissa!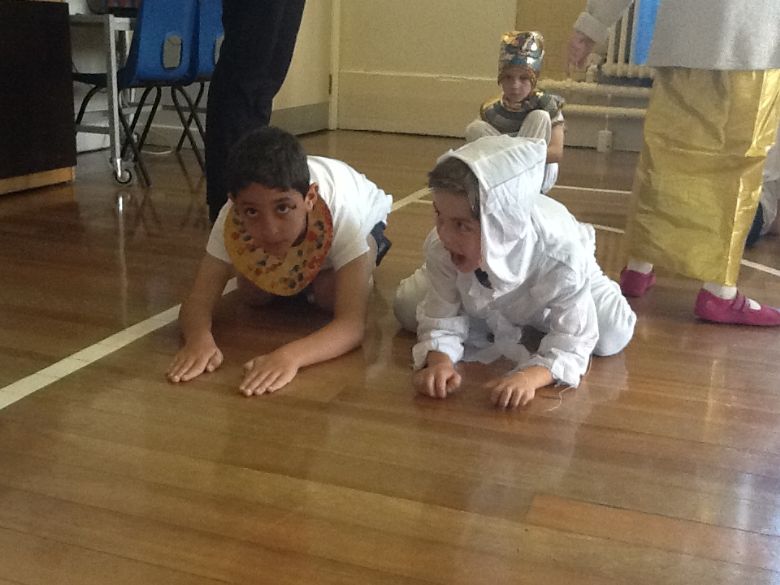 Laith and Archie as lions in the trap!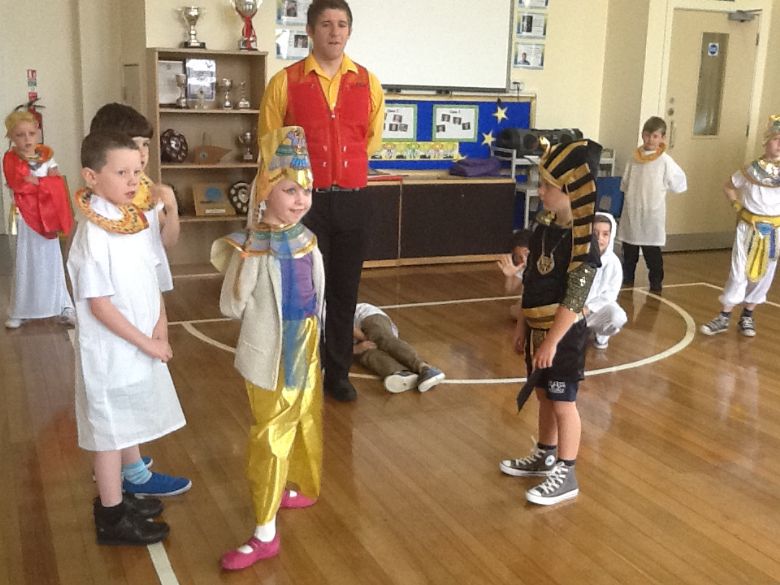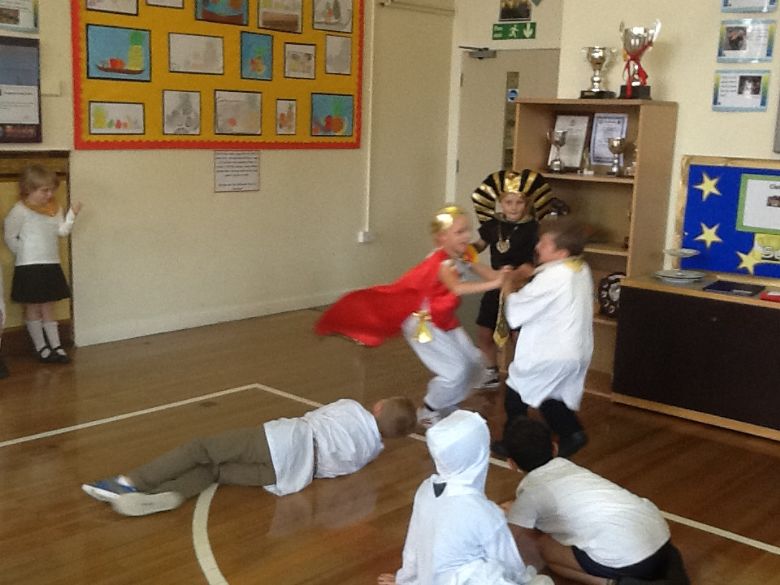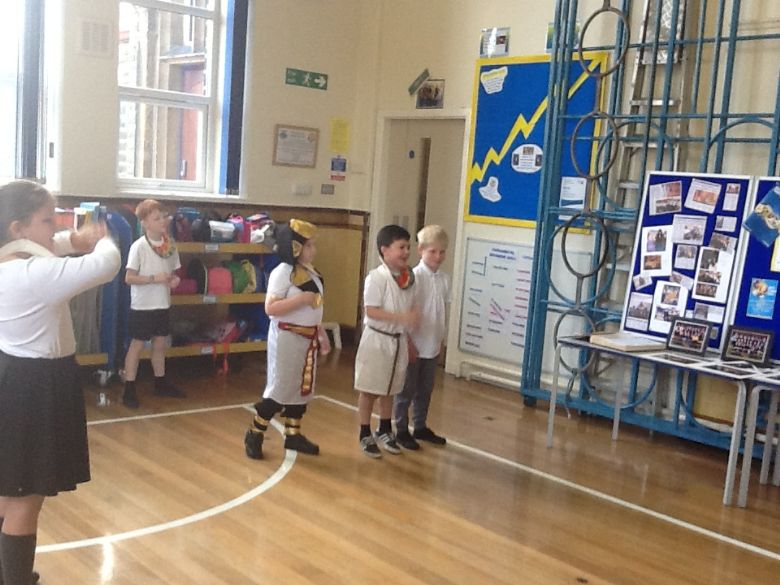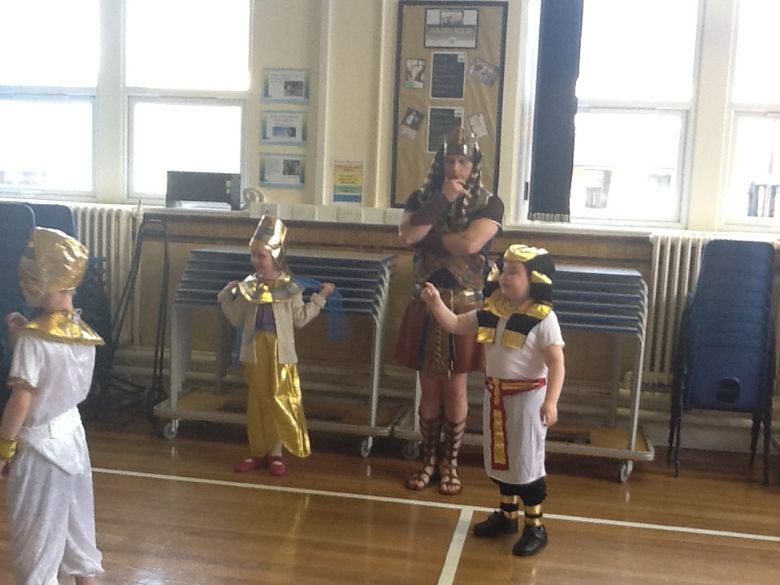 Architect Sam explaining some of traps.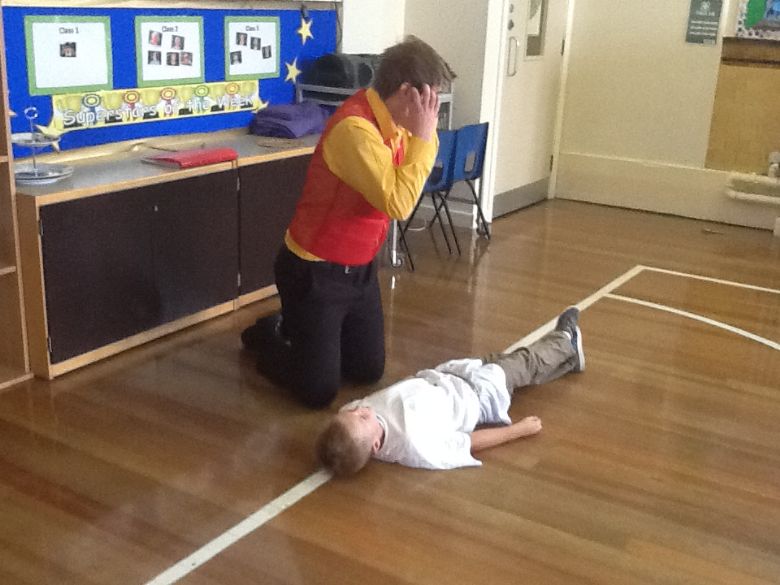 Devon being mummified!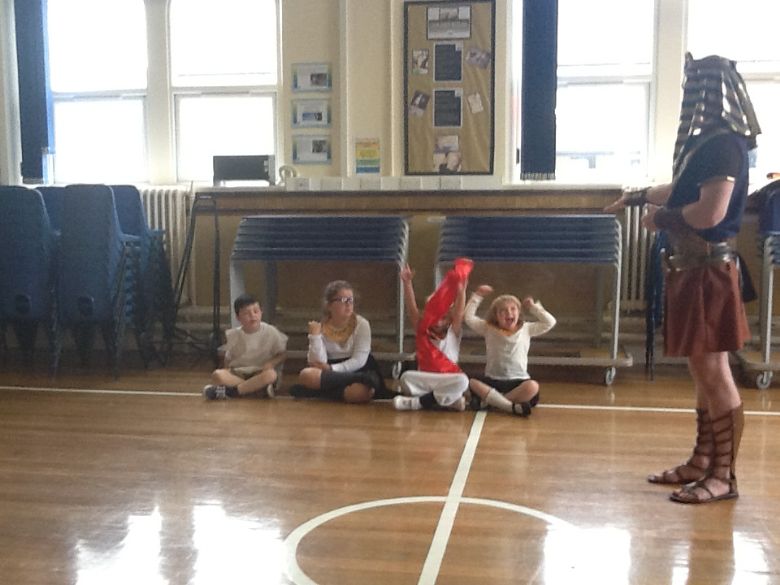 Q & A time with Pharaoh Amohep!