Descriptive Writing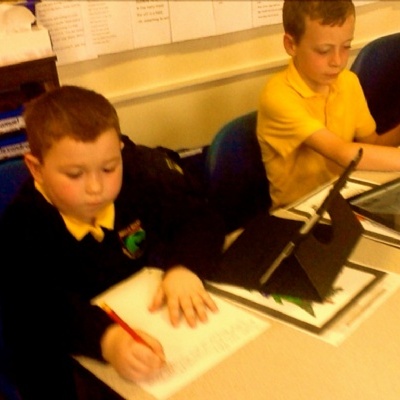 Please read the children's fantastic descriptions.
The children used CoLAR app to help them write descriptive paragraphs.
Here are the results:-
The bird has a hard pointy beak, tiny nostrils and furious big eyes. The beautiful bird noticed its prey wriggling on the ground like a snake. The worm senses the bird and tries to get away but the bird is too fast.
By Acer
The Bird is as beautiful as a lovely colourful bright rainbow. It's beak is as pointy as spikes. The bird is eating a horrible, disgusting worm. The bird's feathers are as soft as a pillow. The birds pupils are so big, I have never seen such big pupils.
By Alissa
It moves beautifully towards its own prey. The bird grabbed the yummy wet slimy worm with its sharp beak. The maginificent bird lives in a rae country and also its ultra rare itself! It cannot fly like a Magpie but it is a very fast runner! It's eye sight is fabulous, it can see for a hundred miles.
By Ruby