Learning about the digestive system...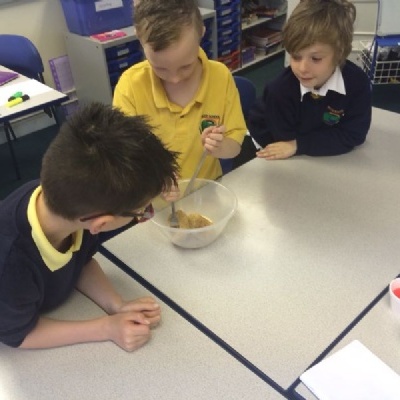 Learning about the Digestive System
First we had to mix banana and wheetabix together with a knife and fork. They acted as our teeth. Then we put the mixture into a tube which is the same as our throat swallowing the food. It then went into the stomach, we used a plastic bag for this. We mixed the mixture with a red liquid, this was the bile which breaks all the food up. Next we put the mixture into tights and sieved the liquid out. Just like our intestine would. We were left with a squishy substance whihc was poo! We had a good day learning about Science!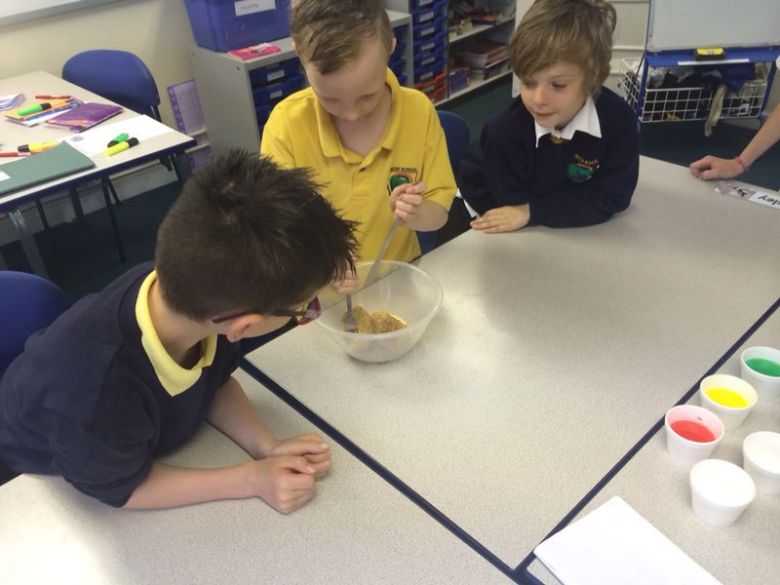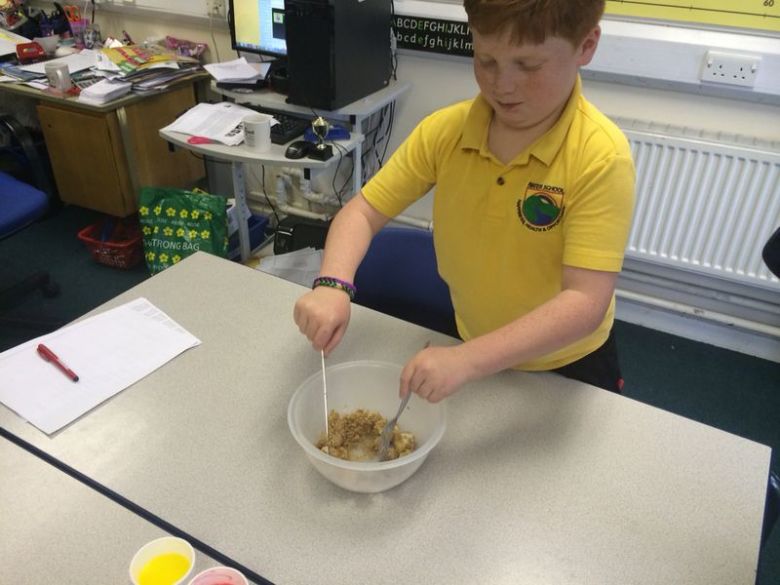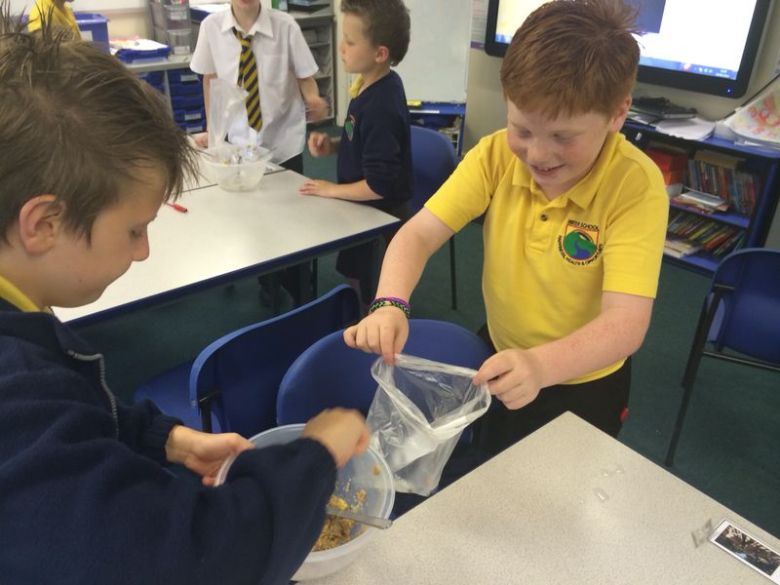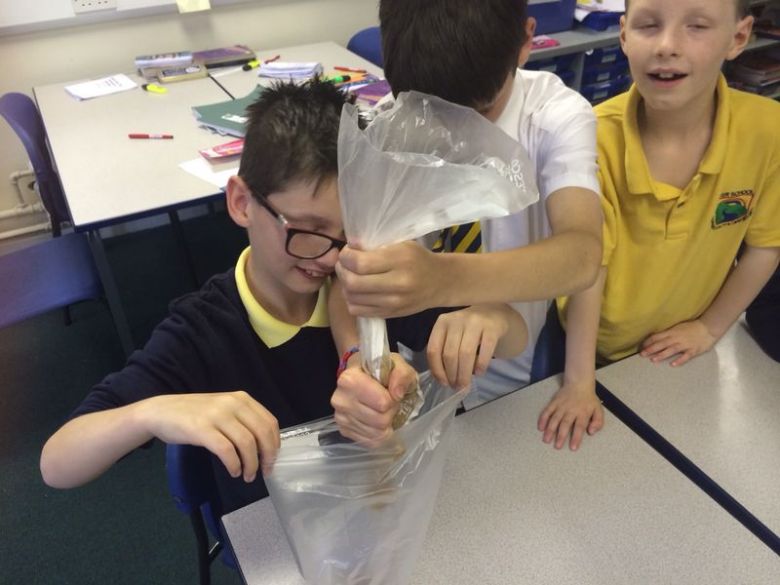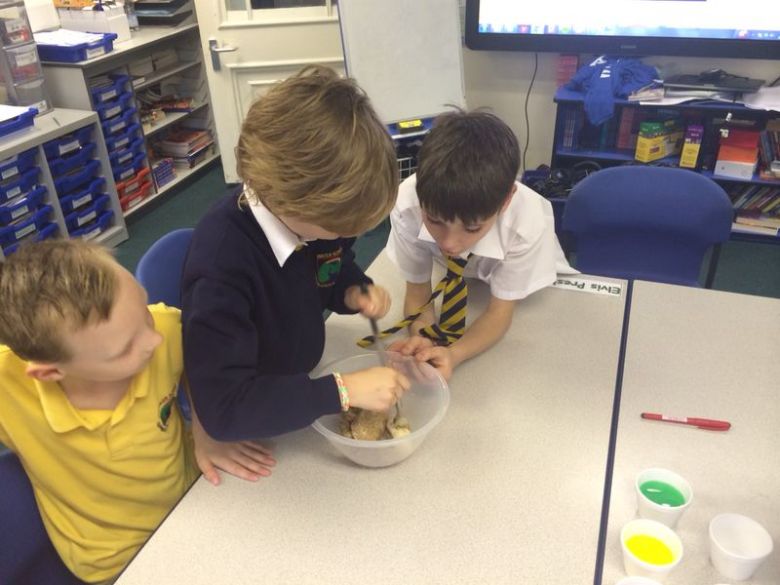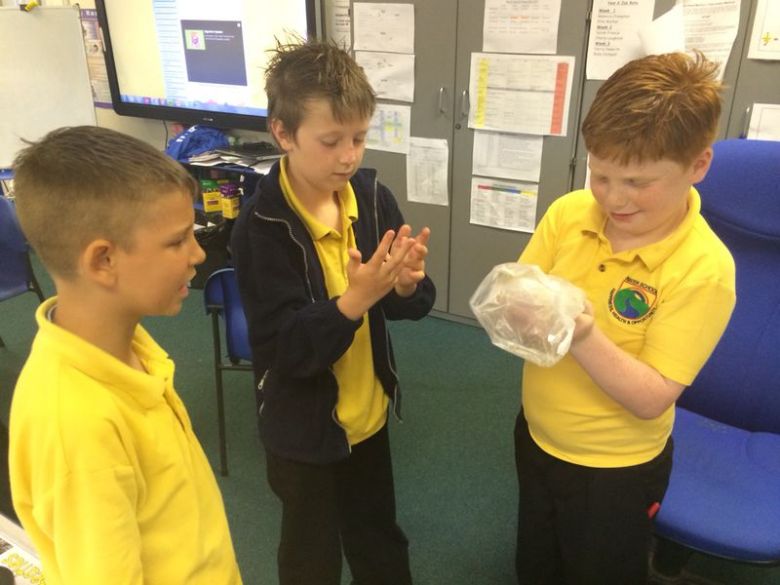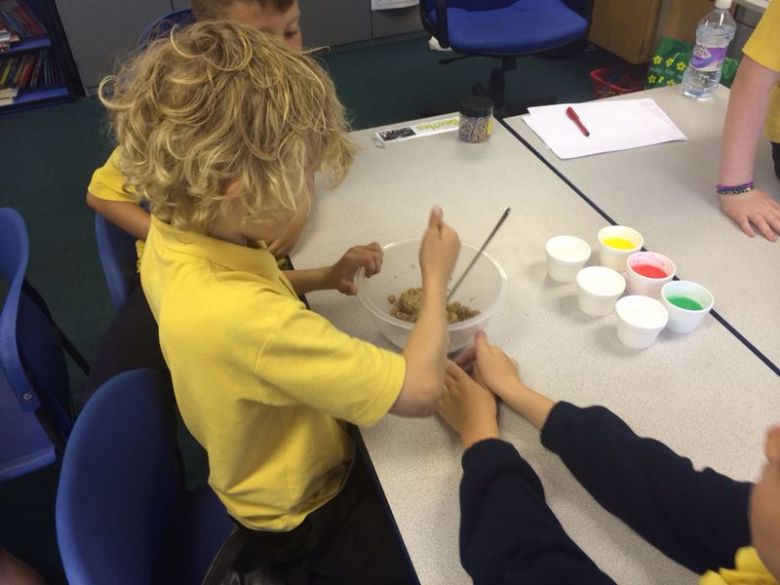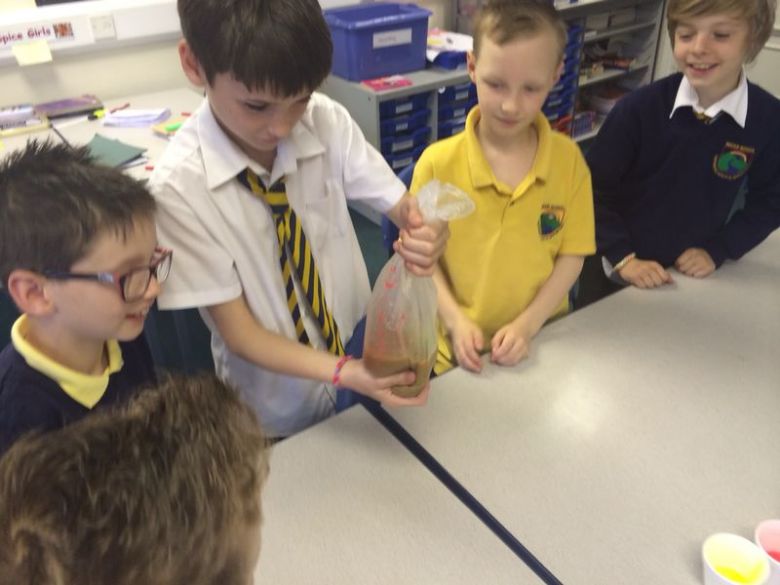 By Rhys D and Harvey