Mean, Mode, Median, Range and Smarties!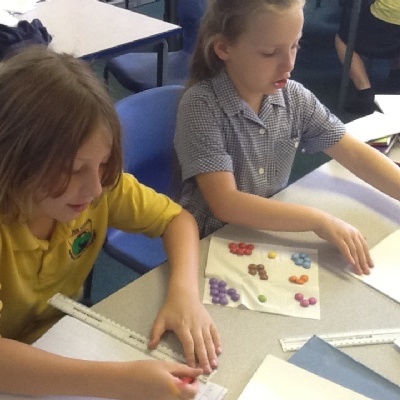 Mean, Mode, Median and Range
Class 3 used Smarties to practise solving mode, median, mean and range.
Remember the riddle...
Hey diddle diddle, the median's the middle,
You add then divide for the mean.
The mode is the one that you see the most,
And the range is the difference between.