Junk Food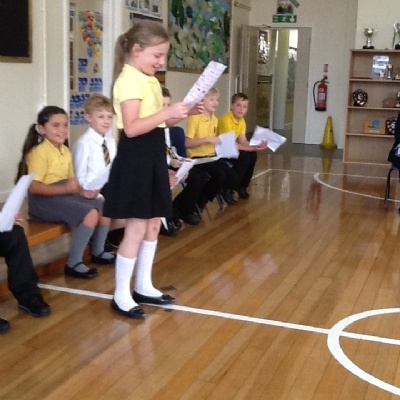 Class 3 have been writing an argument answering the question Should children under the age of 16 be banned from eating junk food?
Should junk food be banned for under 16's.
Many people believe that it's time to ban junk food for children. There are McDonalds restraunts in over 100 countries over the world and they serve over 40 million customers a day! In this article I will be telling you whether children should be banned from junk food under the age of 16.
Certain junk foods contain good amounts of antioxidant and they can in fact be good for the heart. Junk food isn't that bad. Healthy food can be just as bad sometimes. We need sugar and fat to give us more energy.
However, junk food costs too much money and turns fit healthy people into obese lazy people. Junk food can cause your life to be shortened and that is terrible. People love junk food and not be fat. We should ban it because it makes people put on weight.
On the other hand, parents would have to make healthy meals every day when they can just nip round the corner to the chippy.
75% of people love junk food and 25% hate it. However people can get diabetes from being overweight.
To conclude I believe that junk food shouldn't be banned because people should be able to make their own minds up. However they should only eat small amounts of junk food because it makes you fat and obese.
Demi