Innovative Inventors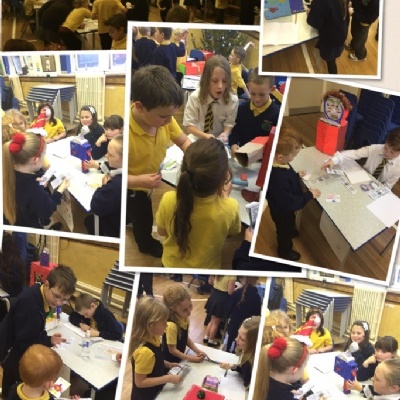 Class 3 created their own toys during our Inventors topic...
During our Inventors topic, Class 3 had to develop their own children's toy. The children had to research toys already available to buy and develop a questionnaire to further their research. They created a company name and began to sketch ideas for the different toys they would like to make.After finalising on an idea, they used different materials to create a prototype, they then took their prototype to the dragons den to see if they would invest any money into their toy. If the children worked hard as a team, as well as producing a brilliant presentation they were offered £1000 to take their toy to production.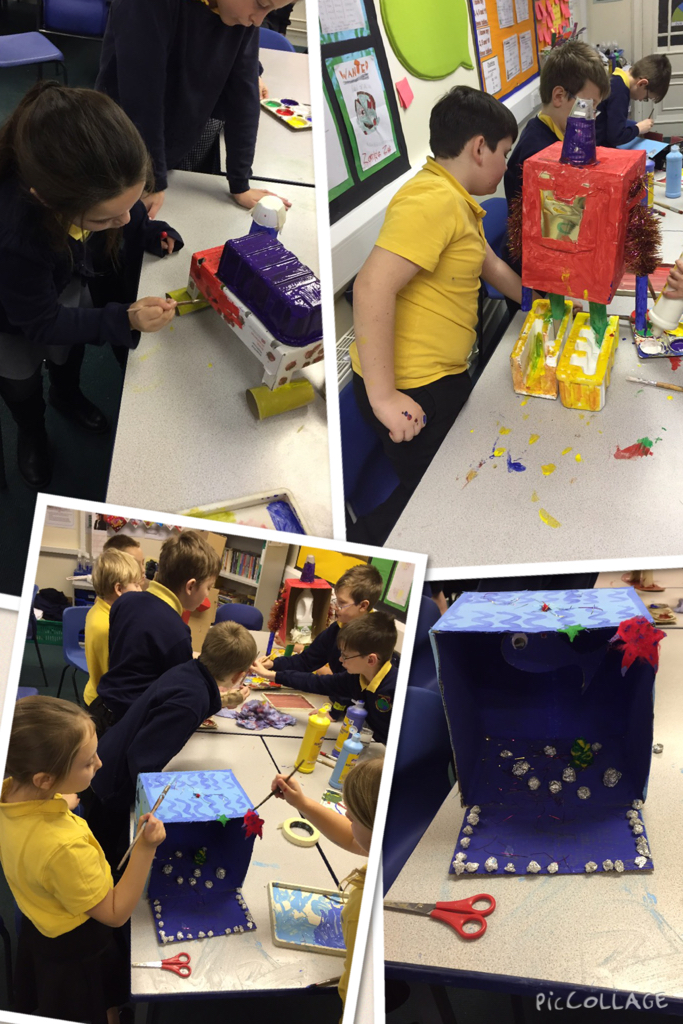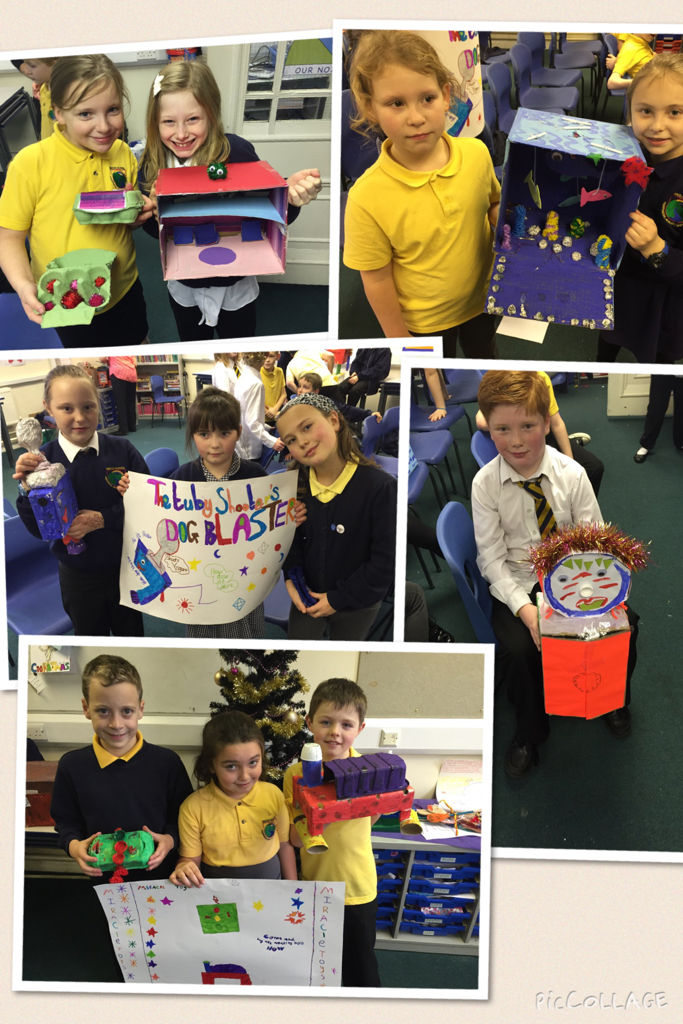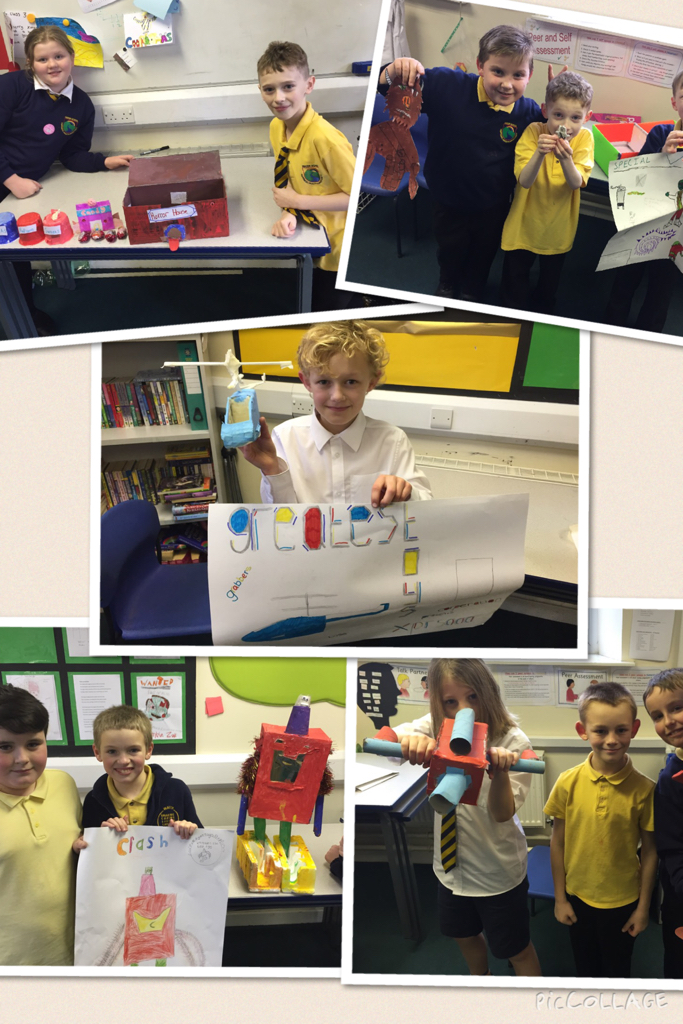 They then had to buy materials to create as many toys as they could to sell to the public. After all this hard work, each company had to work out how much they would sell their toy to make a profit. We even opened our very own toy market, the whole school was invited and were given some money to buy from each toy market stall. Each company produced advertising posters and had to convince people to buy their toy! This topic was brilliant and loved by all of class 3!