Fencing Fun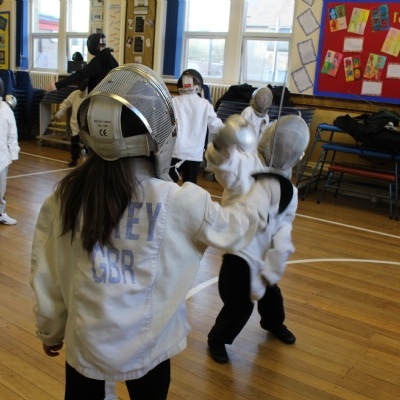 Class 3 and 4 have been having lessons on how to fence.
The children have been having an amazing time. They have been usingthe Fencing equipment carefully and haven't broken anything. We all need to say a big thank you to the gentlemen, that have been coming in and training the children. Both classes answered the questions they was asked and they all asked amazing questions! If you ask your child for a match you might need to prepare yourself, they are good! We are so lucky! The Fencing coaches have been saying that they might come back and teach us some archery with us, so fingers crossed we might get taught how to do archery!
The children don't know how lucky they are, on the other hand they do appreciate it! We also need to say a big thank you to Mr Claxton and Mr Riley for organising it for class 3 and for class 4. We loved it!