North Cote Manor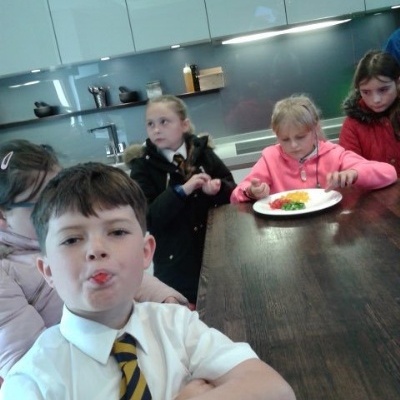 Please enter an introduction for your blog post here
North Cote Manor
When we arrived at North Cote Manor and we waited until someone could show us and tell us about the things they grow in their own garden. As the man approached us he told us his name and some information about the hotel, then he took us to the garden, which was full of delicious fruit and vegetables.
The first things we came to were plums, Victoria plums and they were small, purple and the size of golf balls. The plums were still growing on the trees.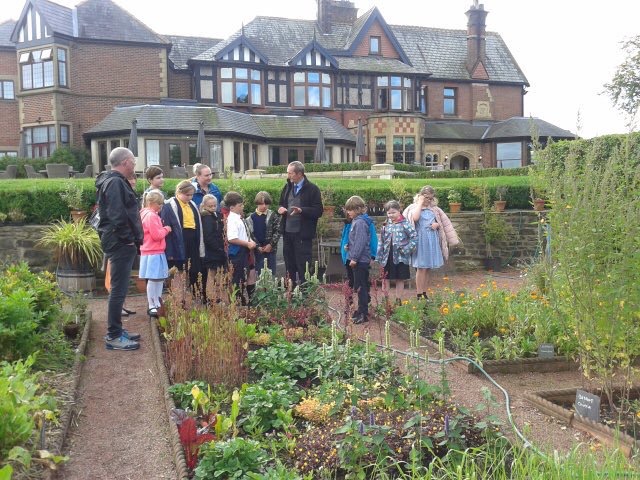 The apples looked delicious on their trees, the man even picked some (that were ripe enough to eat) for us to take home and eat. After seeing the apples we moved onto all the beans they grow – and that's alot of different types of beans- we even got given some of the beans to taste ourselves and they were delicious.
Subsequently, we went inside and through to where the waiters were setting out the tables for dinner/lunch. We got told about all of the different knives and forks along with what they should be used for, moving into the kitchen we all were astonished about how much people/cooks were in that room. There were about 3 people that were on one food working together.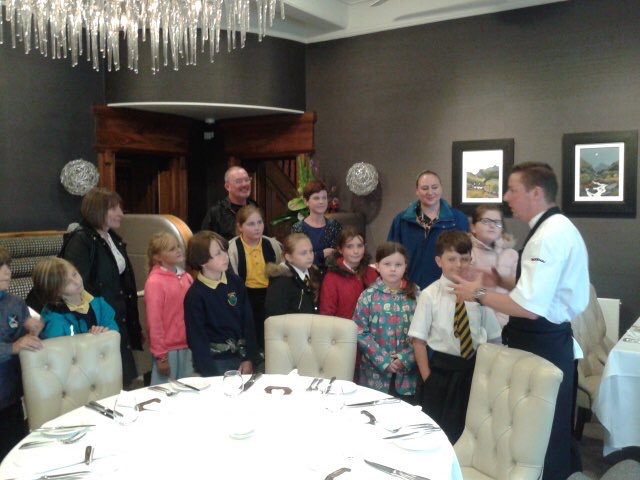 Following the man we went into a special room where people like us go when people visit to look around and learn about the things North Cote Manor grow in their own garden. Whilst we were in the room we learnt about how chocolate was made and that there is more than 3 different types of chocolate you can buy and eat.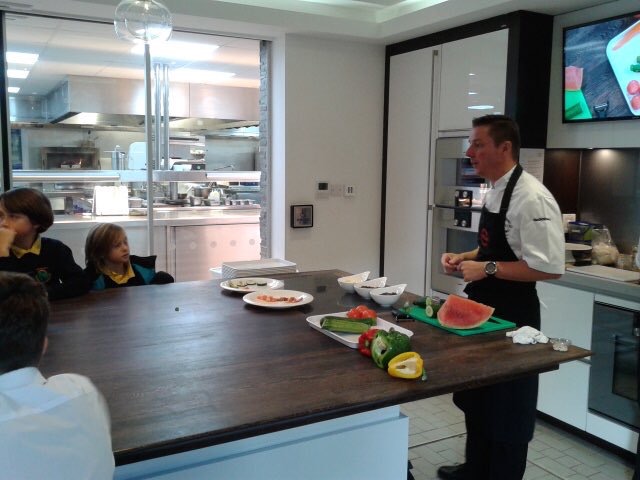 Throughout the time we were talking about chocolate the man said to us, " as we knew you were coming we made you a caramel and chocolate cake as we thought you would love one, there is a piece for everyone so don't worry you will all get one!" Sadly, our time at North Court Manor had flown by it was time to go back to school, but before we left we all said that we were going to come again and do the cooking course with our parents and show them how much fun we had!