PE and School Sport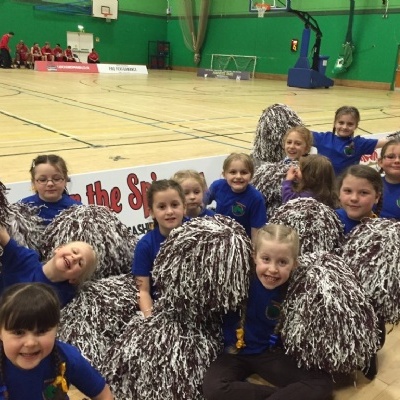 Changes…
Please note as we head into 2017, you will notice a number of changes at Water Primary School.
PE and School Sport
As you know, PE and School Sport at Water Primary School is held in high regard and is a definite priority of our school. We see many benefits, not only does it keep our children healthy and active but in our opinion it also raises academic achievement and produces a healthy mind.
I would like to take this opportunity to thank Mr Claxton, who has been instrumental in our recent success and PE development. It is with sadness that I inform you of Mr Claxton reducing the number of hours he spends with us, as he concentrates more of his time with ESP. Again on behalf of the school and governors we offer our heartfelt thanks for all of his dedication and hard work over the last two years.
PE and School Sport has never been better at our school. Many of our recent achievements include :-
· Sainsburys Gold Award
· 3rd in RSSP League Table
· Winner of the Small Schools RSSP
· Nomination of School of the Year
We will, of course, remain relentless on the pursuit of developing these excellent foundations of outstanding PE and School Sport.
As you know each year the school is allocated with an amount of sport premium funding which needs to improve our school in a number of ways.
This funding and the impact is measured through these five indicators :-
a) Health and Well Being
b) Profile of PE across the school
c) Increased confidence, knowledge and skills of all staff in teaching PE and Sport
d) Broader experience and curriculum
e) Increased participation in competitive sport
We will strive for excellence through:-
Mr Riley, who began at our school two years ago as a Sports Apprentice, will now have more of a strategic role within the direction of school sport. A wonderful success story. Mr Riley will organise after school clubs and competitions and also be responsible for playground leaders, games and active break times.
Mr Bradshaw will deliver PE lessons during curriculum time on a Tuesday and will deliver ASC on a Tuesday and a gifted and talented programme at lunchtime.
Mrs Smith is our PE Co-ordinator and alongside Mr Willan will oversee the continued development of PE, School Sport and Well Being
We will continue to enter as many sporting competitions as possible
We will continue to offer a number after school clubs
Teachers will take more of an active role in the teaching of PE, and will continue with bespoke training and development
Development of healthy attitudes, clubs and activities including our breakfast club and after school club
Completion of the Mini Bus purchase to safeguard future competitions and trips
Mr Willan has been asked to join the Headteacher Alliance for PE and School Sport within Lancashire and to also become a Youth Sport Trust Ambassador.
Thanks again for your continued support, trust and belief in our aims and vision.
If you have any questions please don't hesitate to contact in person, through telephone or email head@water.lancs.sch.uk
Thanks again
Mr Willan