School Development - Reading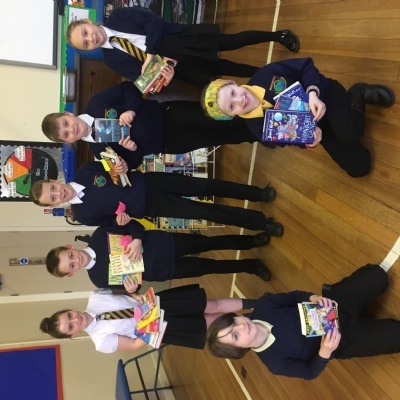 School Development
We are continually striving for the very best for our pupils. Each year the school outlines plans to develop the school to ensure that we continue to give our children the very best education.
This year is no different, and as you may have noticed or read in previous newsletters, we are determined to work hard on our school priorities and developments.
Our main priorities this year include:
1 To accelerate pupils' progress in reading with an increase in standards
2 Ensure EYFS and Year 1 promotes pupil progress and an improvement in children's outcomes and maintain highest standards over a sustained period
3 Further Improve Middle Leadership of the School to ensure long term improvement, sustainability and succession planning
Through this blog, I aim to keep you informed on our progress, achievements and developments.
I would like to start with our target of increasing our pupils' progress in reading.
As you may have seen in the press or social media, last years' SATs papers for our year 6 children were extremely difficult. In addition, the increase in standards and expectations within the National Curriculum encouraged the school to focus on Reading. We wanted to ensure our children received the very best education in terms of reading and the skills required to achieve and become life - long readers. Therefore being equipped with the skills to analyse texts and confidently discuss the authors' intent and meaning.
At the beginning of this year we wanted to –
· Increase the Reading Stamina of our children
· To improve the inference skills of our children
· Improve written outcomes to reading questions
· Ensure our children enjoyed reading
Already the school has made many positive changes to ensure the above. We have changed the way we teach reading within reading lessons. Previously in Years 3,4,5 and 6 the children were taught in a small groups with carousel type activities. We felt that the children, who were working independently, could be challenged further. Therefore we now teach reading as a whole class and the whole class reads from the same text. The children have input into which book is read , enhancing engagement and questions are more tailored to a written outcome.
Children in Class 4 are currently reading the 'Nowhere Emporium' as a class read and already we have seen wonderful engagement from the children.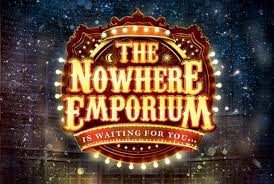 Every class also has a weekly timetable slot, which enables each child to take home a library book of their choice.
Each class now has a daily read at the end of the day, with teachers modelling the joy and skills of reading.
If you would like further information I would be more than happy to explain in further detail, my door is always open.
Thanks again for your continued support, trust and belief in our aims and vision.
If you have any questions please don't hesitate to contact in person, through telephone or email head@water.lancs.sch.uk
Mr Willan