Attendance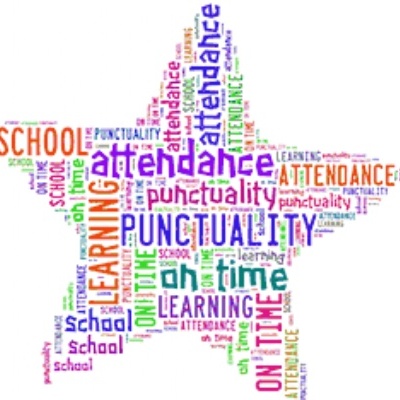 Attendance and Punctuality
We have noticed a significant rise in the number of children arriving late for school.
At Water Primary School we believe that good attendance is not simply a legal requirement. It is essential if pupils are to take full advantage of the range of opportunities that school offers and gain the skills that will equip them for their next stage of education and for adult life.
All children are entitled to receive the full benefits of education. We recognise punctuality as an important related issue as frequent lateness will cause children to miss aspects of their education, is upsetting for the child, and is disruptive to others. We recognise the importance of a clear understanding of the need for regular and punctual attendance in preparing children for the workplace and lifelong learning
Therefore It is extremely important that children come to school on time each day. Registration is taken at 9.00a.m and the school doors are open from 8.50am. At which point children are encouraged to enter the classroom and take part in a morning activity which is desgined by the class teacher.
Please note doors will be locked promptly at 9.05a.m.
If your child is late then they must sign in at the schools main entrance and Mrs Hartley will escort all children who are late to their respective classrooms.
As always we value our relationship with Parents/carers and we are proud of our strong partnership, therefore we ask if you could encourage good attendance through:
· making sure they understand the importance of good attendance and punctuality;
· taking an interest in their education – ask about school work and encourage them to get involved in school activities;
· discussing any problems they may have at school – inform their teacher or Headteacher about anything serious
· not letting them take time off school for minor ailments
We absolutely understand and are sympathetic to rare issues or unforeseen circumstances and problems. However it is vital that we work together to improve regular absenteeism and lateness.
http://www.water.lancs.sch.uk/page/?title=Attendance&pid=283
Thank you for your continued support
Mr Willan