Active Lunch and Breaks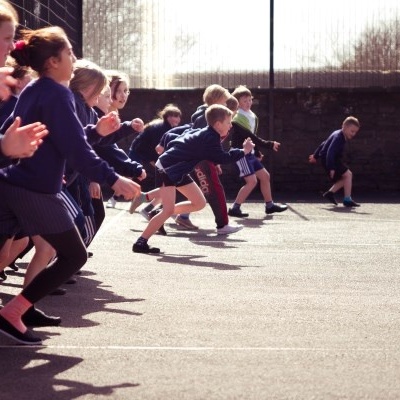 Changes…
Lunchtime / Break times
As the number of children attending our school increases, we are constantly looking at ways to improve provisions for our children. A number of these changes include break times and lunchtimes. Over the last few weeks we have been trialing a new system at break and lunch times. As a school, we believe these times are important for pupil development, not only social but also physical. We like to keep the children active throughout our school day. Therefore in order to promote this and to also ensure robust health and safety measures, we have decided to organise playtimes and lunchtimes differently.
· KS1 Children and EYFS (Class 1/ 2 ) children have their lunch from 11.45am till 12.45pm
· EYFS and KS1 Children are now offered the chance to take part in organised lunchtime games with MR Riley – 12.15 till 12.45 in the rear playground. These sports include – Football, cricket, netball, hockey and basketball and much much more.
· KS2 children have their lunch from 12.30-1.30pm and still have the chance to take part in organised games with Mr Riley from 12.45pm (Please note previously the children had their lunch at 12.20pm)
· All KS2 children eat their lunch together and will all enter the hall at 12.30pm.
· KS2 afternoon breaks is now managed by individual class teachers and a needs basis
· Year 1 children (Class 1 and Class 2) have their playtime in the rear yard at 10.15am
· EYFS Children continue to use the front yard
· EYFS Children do not have an afternoon break as they enjoy continuous provision all day
· Year 1 and Year 2 children have their normal break time of 2.15pm (Rear Yard)
The above measures has helped to keep numbers in each yard low and therefore allowed children to experience a calmer, more enjoyable break time whilst having the choice to participate in active breaks and lunchtimes.
If you have any questions please don't hesitate to contact in person, through telephone or email head@water.lancs.sch.uk
Thank you
Mr Willan