The Power of PE and School Sport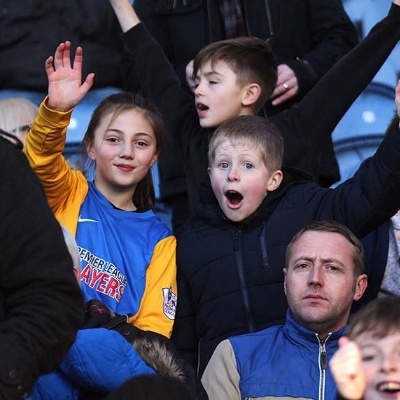 PE and School Sport at Water Primary
What we do
The Power of PE and School Sport
Our 120 pupils love, live and breathe PE and Sport. Every competition is attended, every sporting opportunity is taken, every conversation, every expectation starts with a sporting memory. Memories which last a lifetime, memories, which inspire and memories which motivate.
Over time attitudes have changed and the impact is far reaching, achievement has increased, the health and happiness has become an important element to our vision and our children are leaving our school as responsible and confident learners.
Every person in our school, children, teachers, support staff love PE and sport. (100% positive responses within our pupil questionnaire) We read about sport, we write about sport; Derek Redmond and his 1992 Olympic heroics, our 2016 gold winning hockey team or blogs about our own triumphs and tribulations.
This year has been our proudest to date. We achieved the 'Sainsbury's Gold Award'. 100% of pupils participated in organised competition, with the school coming third (32) in the final league table, a wonderful, achievement given the size and the resources available to our school. In addition we came first in the small schools league table.
How?
We use our Sport Premium funding carefully and with purpose, vision and long-term strategy. We have our own PE department, which provides our children with high quality PE. Professional development being at the heart of core values and ensuring children acquire the relevant skills required to be confident and competent performers.
Our strategy started three years ago, as the school employed a sports apprentice, who was responsible for the organisation of Playground Leaders, active lunch and break times. Mr Riley is now our Sports Co-coordinator, continuing this role but also helping within PE lessons and competitions. Mr Claxton, our PE teacher used his skills and knowledge to deliver excellent PE lessons and he has now helped other teachers along the way. Developing their skills and honing their practice. Now every teacher teaches PE with confidence.
New technology is embraced, iPads and applications are commonly used within every lesson. Often lessons link to our heroes or values.
We have engaged the least active through a broad and balanced curriculum. We recognise the need for a range of activities. Last year our PE curriculum included 3-week blocks of Archery, Rock Climbing and Kayaking. Furthermore all children participated and experienced an all year round programme of Forest Schools, delivered and planned by our Forest School Leader.
After school and lunch time clubs are held daily to ensure pupils enjoy a healthy and active lifestyle. These clubs are varied and change half termly. We encourage parent partnerships, forging excellent relationships. For example parents and children enjoy our fitness and health after school club together, included is a thirty-minute hit exercise, which is then followed by nutritional advice including cooking demonstrations using healthy ingredients.
What next?
Soon we hope to embrace the new fitness technology and continue to work with external agencies and local sporting clubs to further enhance our links and develop long lasting pathways for our children and families.
Our next challenge is to ensure our vision for health and well being is implemented throughout school including all stakeholders. Watch out for exciting developments over the next few months.