News for the Summer Term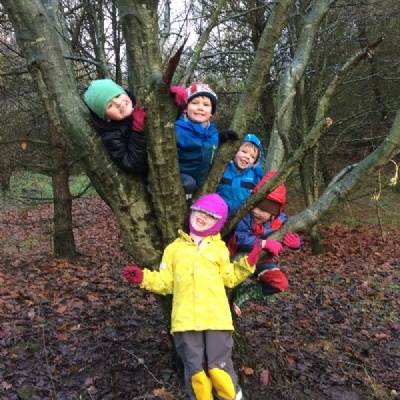 Water Primary School News
We are fast approaching the end of the Summer term and yet we still have many activities left. It is going to be an extremely busy term. On Saturday we have our annual Summer Fair, organised as ever by our truly brilliant 'Friends of Water'. All the fun and action starts at 12 and finishes at 2pm.
On Friday Sports Day is planned for a 10 am start. The forecast is poor so please look out for updates over text and social media. The children will be split into teams, key stages and we will also be having a parents race. Please get yourself to the school field for a 10am start. There will be an Ice Cream van on site and Sandra Cox has very kindly offered to buy all the children an Ice Cream. Thank you Sandra.
If we are beaten by the weather then we will hope to rearrange for the following Friday (7TH July). Please note also that we will be holding a very special 'Sports Good News' at 3pm on the Friday of the Sports Day.
From the 3rd July the children and staff will be involved in a specially arranged Art Week and will be under the expert and watchful eye of Claire Mills. The children will be producing some stunning Art work to brighten up the hall.
Move up Morning
Last week we sent out a letter explaining and detailing arrangements for our class structure next year. Part of these arrangements will see the children take part in two move up mornings (26th June / 11TH July ) this will allow the children to meet their new teacher and some instances their new classroom.
Job Vacancy
We would like to employ a member of staff to help out at lunchtime from September. The Salary is £8.45/ hour term time only . Please call in at the school office for an application form and further details if you are interested.
Year 6 Awards
Our annual Year 6 Awards is only weeks away and please can we ask if you haven't already done so to send in baby photographs of your children.
Forest Schools
Please note the Year3/4 Forest Schools session on a Monday is due to change cycles. It will be the turn of the Year 4 children from July 3rd. Please remember their outdoor clothing.
School Uniform
We have a uniform policy for various reasons :-
Teaches children to have pride in their appearance
When everyone is dressed the same there is no peer pressure
Shows respect for the school and is an identity for the school and its pupils
Gives children a sense of belonging and being part of a team
Uniform helps pupils prepare for Secondary School
I understand how frustrating it must be, when an item goes missing or needs replacing and we are tolerant of this. However when this becomes significantly frequent, we must find the time to remind pupils. If any items have gone missing within school please contact your class teacher and the school will take the time to look for this. We do have a lost property box and at the minute it is extremely full. Please can we also stick to our uniform code. There is a copy of this on our website. Please can I ask that children wear black shorts or black trousers. Trainers are not permitted. Thank you for your support.
Parent Pay
Thank you to all the parents who are currently using ParentPay. This is extremely helpful and is allowing the school staff to spend more time completing educational activities with your children.
Water Primary School Well being Choir
Thank you to all those staff, children and parents who are participating in our wonderful choir. Lots of fun is being had. There is still plenty of time for new members to join. Please ask at the office for more details.