Thank You...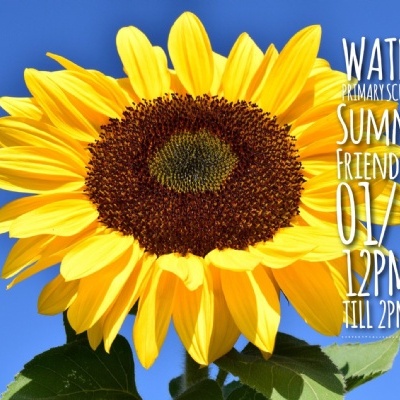 I wanted to take this opportunity following another successful Summer Fair to thank and celebrate the dedication and commitment of our wonderful volunteers.
Every year Gill and her team dedicate their time and energy into organising and participating in activities, which raise vital funds for our school.
Sometimes a thankless task, yet the contribution made, provides countless smiles. I will never underestimate the importance of the 'Friends of Water' group. Each year funds are raised to help make memories, which last a lifetime. This year and last, they have raised over £3000 for our Mini Bus appeal, of course with the help of our amazing parents.
Meetings are planned for, meetings completed, events organised, events completed and all with our children and the school at the centre of everything they do. In times of austerity, every penny counts. Friends of Water are a wonderful example of a shared goal, purpose or focus, a sense of community, which drives our school forward.
If you haven't already, I urge you to join and help shape the future of your school.
Gill and her team - Thank you, you make a huge difference to the lives of our children.