Dance Crew Presents..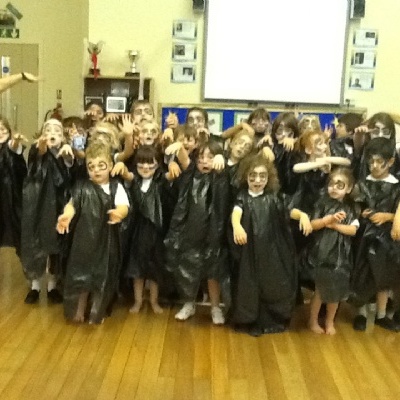 Water Primary School Dance Crew wowed 'Good News Assembly' with their performance of 'Thriller'.
The children performed a wonderful dance version of 'Thriller'. The children were fantastic and only had 5 weeks to practice! Massive thanks and credit must go to Miss Howkins and Mrs Holdsworth for their hard work and dedictaion. A new dance and dance club will start after the half term holidays. A Christmas extravaganza awaits! Watch this space.