Blossom Class - Year 4 & 5
Hello everyone and welcome to Blossom Class!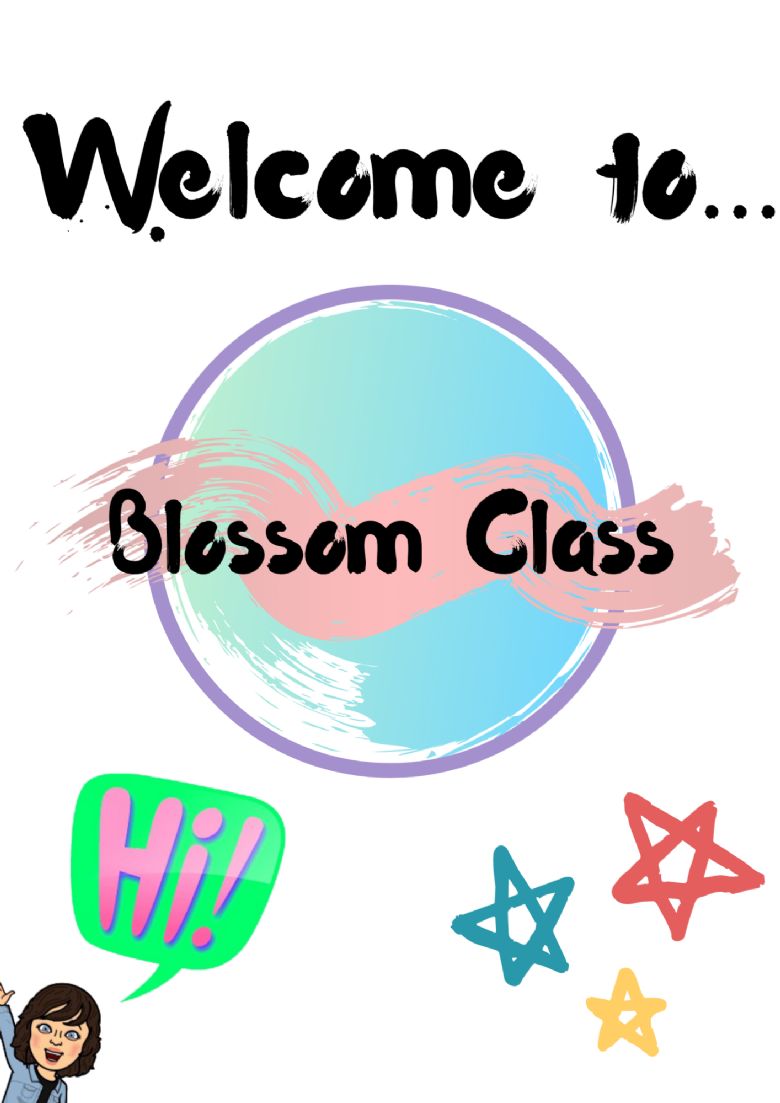 WE THRIVE IN YEARS 4 AND 5!
Staff members:
Miss McKay (Teacher and Assistant Headteacher)
Miss Leyland (Teacher)
Miss Bulling (Teaching Assistant)
Welcome back everyone! I hope you had a wonderful festive break and are looking forwards to the beginning of Spring.
Spring Learning
Our English unit this half-term will be all about the epic story of Beowulf, using the adaptation by Michael Morpurgo. We will cover several skills in this unit, including: writing a newspaper report; writing a CV; writing a biography; and writing a fantasy story.
As always, home reading is one of the best ways to help your child excel at school. We expect children to be reading to an adult every day, whether this is at bedtime, whilst their grown-up is cooking, in the car on the way to or from school - whenever you can find five minutes! If your child is having problems with their reading book, please let us know so we can swap it for them.
In Maths, we are continuing to follow the units within Power Maths. We will first complete our unit on multiplication and division before Year 4 work on area and both years work on fractions. Our fluency work is very important and our Morning Maths this half-term will focus on core knowledge, including mathematical vocabulary and key facts. As always, practicing times tables is essential – TT Rockstars will help with this, and there are many other songs and games available online. Year 4 are beginning to work towards their times table check in June, and so they will need to know the tables up to 12 x 12 by that date.
In our whole class reading, we are continuing reading Kensuke's Kingdom by Michael Morpurgo.
We will continue to focus on our VIPER skills which are:
Vocabulary – learning new words and understanding the different meanings words can have in different contexts
Inference – understanding the implied meanings within the text
Prediction – making predictions about what might happen next in a book based on what has already been read
Explanation – understanding the deeper meanings of the text and understanding the author's choices
Retrieval – recalling or finding simple facts from the text
Sequence or Summarise – retelling or paraphrasing the meaning or plot of the text
Our topic this term is all about World War Two. We will be looking at the causes of WWII, which countries were involved, D-Day, the Blitz, the Home Front, Anne Frank and the Holocaust.
In RE, we will begin the term looking at Tudor Christianity and the beginnings of the Church of England, before moving on to looking at some of the most important Hindu stories towards the end of the half-term.
Our PHSE work is all about being healthy and making good choices. We will look at diet, sleep, mental health, healthcare, growing up, keeping safe, dental health, identity, and sun safety.
In Science, our unit focus for Year 4 is States of Matter, during which we will also look at some geology. For Year 5, this half-term's focus will be the Properties of Materials.
P.E. and Forest School
Monday afternoon – Year 4 Forest School (appropriate warm and waterproof clothing, please)
Monday afternoon – Year 5 P.E. (full P.E. kit, please)
Thursday afternoon – Year 4 P.E. (full P.E. kit, please)
Spellings
Spelling quizzes for Year 4 will take place on Tuesday afternoons.
All spellings are uploaded onto Spelling Shed, each child will be given a copy of the spellings and you can also find them at the bottom of this class page.
​
A last note for parents...
The door is always open in Blossom Class. If you ever have any queries, worries or would like anything explaining, please don't hesitate to contact me. Due to current circumstance, please use dojo or contact the school office to organise a telephone meeting.
Miss McKay and Miss Leyland