Class 1
Welcome to Class 1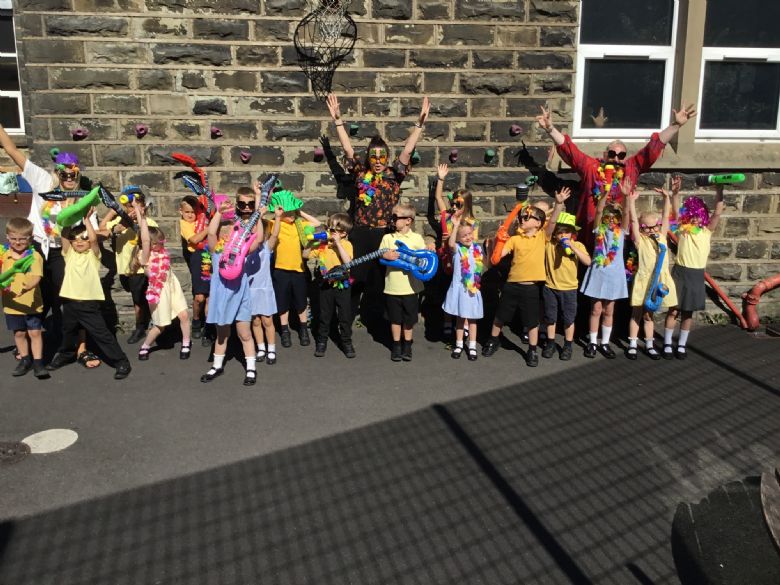 We would like to welcome you to Class 1 at Water Primary School. Miss Launder is the class teacher, supported by Miss Bulling and Miss Fourie as the class teaching assistants.
We hope that you have all had a fantastic summer break and we very much look forward to the start of the new school year with the new Year 1 children.
The Great Fire of London
The Great Fire of London is our topic for the first half term. This will involve the children looking at past and present London, life in the 17th Century and the events of the great fire. This will also link with our art topic, 'Sparks and Flames'.
English
We will begin our English units by looking at narrative stories, specifically patterns and repetition. The books the children will be studying are Bears in the Night and Little Rabbit Foo Foo. Our non-fiction unit will relate to information texts; Knock Knock, Who's There and Red Rocket, Rainbow Jelly. Lastly, our poetry unit will involve rhymes and songs relating to Fantastic First Poems.
Phonics will be taught daily and reading books will be sent home together with a library book.
There will also be a variety of linked booked in the reading garden relating to each topic.
Mathematics
In mathematics, we will begin by looking at number skills; numbers to 10, number bonds, before moving onto addition and subtraction. There will also be independent activities in our maths zone to further develop our skills.
The children will also practise their two, five and ten timetables daily.
Science
Our first science unit will involve the children learning about everyday materials. We will be looking at the properties of materials and comparing and grouping them. This will include rocks and the children will be carrying out some exciting experiments.
Physical Education
PE this half term will be take place on a Monday morning. Please send your child to school every Monday in their school PE kit (blue shorts and plain white t-shirt) with their school joggers and hooded jumper. Your child should wear trainers to school and bring their pumps with them to change into.
Continuous Provision
The children will also carry out continuous provision challenges within the classroom to support and develop their knowledge and understanding of subjects. Some examples of this are; writing area, maths area, science area and our new reading garden. The reading garden will contain books relating to all areas of our learning.
For full details of the curriculum, please refer to the Year 1 Curriculum Map.
Class Dojo
Your child will continue collecting points throughout the week for displaying attributes set by the class. The children each have an 'avatar' of themselves. The person who collects the most points throughout the week will then be rewarded with a certificate at the end of the week. They will also bring home one of our class mascots. Please send photographs through dojo and encourage your child to write about their fun times together.
Home Learning
Please continue to read with your child at home. By reading stories to your child as well as listening to them read will encourage a love of books and reading which has a huge impact in all areas of learning. Little and often is great. If you need any assistance with phonics, our door is always open and we are happy to help.
Weekly spellings will be sent home with the children and a spelling quiz will take place each Friday.
Please note that the door to Class 1 opens at 8.50am. There is a morning task set each day for the children relating to phonics and mathematics. Registration will take place at 9am.
If there is anything at all you wish to discuss with Class 1, please do not hesitate. As always, our door is always open to you!
We are very much looking forward to seeing you all in September!