Hazel Class - Year 2
WELCOME TO CLASS 2
Class Teacher: Miss McKay
Class Teaching Assistant: Mrs Collins
HAZEL CLASS ARE...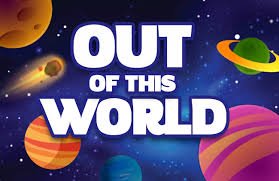 Welcome back-I hope you all had a lovely summer break and are refreshed and ready for an exciting year in Year 2. You will notice that we have also had a name change and will now be known as Hazel Class.
English...
Our English lessons this half term will be linked to our topic of Cool Castles. Over the next few weeks, the children will become experts in dragons. We will be reading lots of stories about dragons and will write our very own dragon story. As dragon experts, we will also be writing instructions on how to catch a dragon.
Writing...
We love celebrating our children's wonderful writing at Water, we do this by uploading fantastic pieces onto Pobble. It would mean the world to the children to receive comments on their writing!
Maths...
In maths, we are beginning by looking at place value and particularly exploring numbers up to 100. Understanding number is crucial in helping children progress in all areas of maths. By the end of year 2, children should master learning their 2, 5, 10 and (for an extra challenge) the 3 times tables. Each week we will have a times table focus beginning with our 5 times tables. Don't forget to use TT Rockstars to help. If you would like to help at home, try practising some number bond games with your child e.g. shout a number and they have to reply with the number bond they add to make 10, 20, 30, 50, 100 etc.
Topic...
Cool Castles
Our first topic this half term is Cool Castles. In this topic we will be learning about the history of castles as well as looking at the structure of castles. In our art sessions, we will be designing our very own dragon eyes and then making one out of clay.
Scientists...
This term we are looking at animals including humans, in this unit we will be exploring what animals need to stay alive and also looking at life cycles.
Readers...
Get caught up in a book...
In class 2, we understand the importance of reading and expect children to read for at least 10 minutes each night. Record books will be checked daily by Mrs Collins and we will also encourage a love of reading through choosing books from the library and from our reading corner.
P.E.
Our P.E. lesson this half term will be on a Monday afternoon. Please could you ensure that children are wearing the correct P.E. kits.
Spellers...
The children will recieve spelling for the half term, Our first spelling check will be Friday 13th September and we will check spelling list 1.
Snacks...
Children are provided with fruit at playtimes however if you would like to buy a healthy snack it is £1 per week, this can be payable each Monday or you can pay £7 for the half term.
If you have any questions or concerns, you can contact me on Class dojo or my door is always open.
Thank you for the support.
Miss McKay