Class 4 Snow Work
Snow Day-Day 2
I hope you have all enjoyed the weather and are staying safe in the torrential weather.
I have uploaded some more activities for you to complete whilst school is closed today.
Maths:
I have uploaded another Maths Mystery pack-these are brilliant for you to practise all of the skills we have learnt over the year. We are also starting to look at learning time so today owuld be a good day of mastering telling the time. I have uploaded a tme puzzle for you to do.
Year 6: I have uploaded the Maths booster pack on the class 4 webpage-this is brilliant as it has all different past questions on. Plus videos which will show you how to work them out. Please remember you should be doing your revision booklets also.
English:
I have uploaded some Pobble 365 tasks, there are many different activities for you to complete.
I have also uploaded some spelling activities.
Science:
Please complete the worksheets of labelling the different organs.
I hope you enjoy your day, stay safe!
There are lots of activities for you to do during todays snow day.
Today is World Book Day so it would be great if you could create a book review of your favourite book, or why don't you have a go at recording your own bedtime story.
I have uploaded another Maths Mystery for you to complete as well as some book day puzzles. I have also uploaded a Mayan home learning task
Snow days are a great opportunity for you to get out and play in the snow, keep wearing your garmin and get active-I would love to see some of your snow Mayan Temples! Please tweet @waterprimary or dojo me some pictures.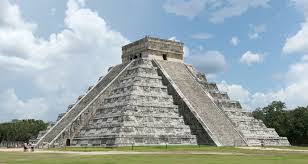 Enjoy your day :)