PSHE / HRE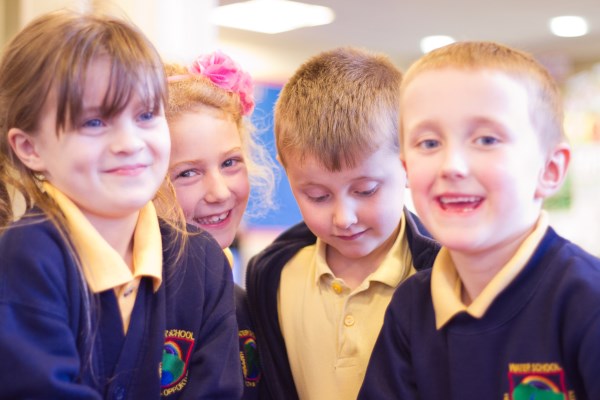 At Water School our aim is to teach to inspire, motivate and nurture the next generation of creative and critical thinkers. We work in partnership with parents and the community to achieve the highest standards. Our main goal is to encourage our children to be resilient, respectful and independent learners, who are equipped for lifelong learning. Through stimulating, safe learning environments and excellent opportunities to succeed in and out of the classroom, we encourage children's progress and achievements.
At Water Primary School we see Personal, Social, Health and Economic Education (PSHE) as being at the centre of all that we do. Through our curriculum, our school environment and our school ethos, we promote pupils' self-esteem and emotional well-being and help them to form and maintain worthwhile and satisfying relationships, based on respect for themselves and for others, at home, at school, at work and in the community.
The aims within the PSHE curriculum meet the needs of every individual child and through the teaching of the subject and the overarching vision of the school; learning is tailored to meet the needs of children.
Our PSHE education programme promotes the school values of Respect, Self Belief, Resilience and Active and Healthy.
Using the PSHE Association's Programme Builder as a guideline, we incorporate the statutory requirements of PSHE (Relationships Education and Health Education), along with the non-statutory element of Living the in the Wider world through the school motto Happiness (Relationships), Health and Opportunity (Living in the Wider World). Based on what we feel our priorities are as a school, we tailor the learning to meet the needs of the children.
All teaching staff will incorporate a scheme of work called 1 Decision into their plans, which builds on prior knowledge each year and allows children time to deepen understanding on different subjects within the PSHE curriculum.
Our HRE (health and relationship education) programme is an integral part of our whole school PSHE education provision. AS previously stated, we will ensure HRE is matched to the needs of our pupils by regularly reviewing the objectives and activities set, highlighting needs and assessing each child individually Our HRE programme will be taught through a range of teaching methods and interactive activities.
More information about the National Guidelines regarding HRE from the Department for Education can be found here-
DFE guidelines for HRE (HRE relating to Health and Relationships Education, with the Sex Education element being non-statutory in the new curriculum)
If you would like more information about the new 1decision curriculum, please visit this website-