Reading Schemes

At Water Primary School we have subscribed to the primary reading and phonics programme "Bug Club" for Early Years and Key Stage 1 and 2.
We hope that our children will catch the "reading bug" using the phonic based reading programme where they can connect to an online reading world at home and at school with access to fantastic print books and comics packed with child - friendly characters like Doctor Who, Wallace and Gromit, Ben 10 and a whole host of others.
Bug Club online reading scheme matches directly with our phonics and guided reading schemes.
Teachers throughout the school incorporate bug club on a daily basis into their lessons such as phonics, literacy and guided reading.
Each child has their own Bug Club account - where teachers will allocate e-books regularly
To access your child's Bug Club account log in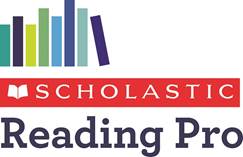 Scholastic Reading Pro
From Year 3 and for our more able Year 2 Readers:-
Scholastic Reading Pro improves literacy skills and provides meaningful, actionable data that will enable the school to measure improvement, monitor progress and get a real time view of school performance while it motivates pupils to become independent lifelong readers.
Scholastic Reading Pro enables the school to accurately determine each pupil's reading level with a computer-adaptive Lexile test – the most accurate way to measure comprehension levels as well as to match readers to text. That's because books can also be measured on the Lexile scale and Scholastic Reading Pro generates a personalised Lexiled book list based on a pupil's interest/s and reading level. There are also computerised book quizzes to measure their comprehension of each completed book.
To access your log in name, click the link: