Sequoia Class - Year 5 and 6
WELCOME TO SEQUOIA CLASS
Class Teacher: Miss Lofthouse
Class Teaching Assistant: Miss Nuttall
Hello everyone! I hope you've had the loveliest Christmas holidays and are ready to continue your new adventure in Sequoia Class! I can't wait to hear all about what you have been up to over the holidays.
English...
Wartime poetry and Goodnight Mr Tom...
In English this half-term, we will be looking at a video called 'Beyond the Lines', which links to our topic! I don't want to give too much away but it is a fantastic video and from it we will be writing setting descriptions and studying poetry.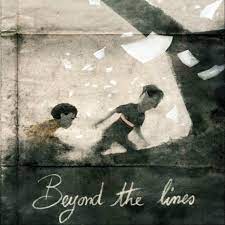 After this, we will be looking at the story of Goodnight Mister Tom, using extracts from the book as well as the film to do lots of descriptive writing, retelling of the story and character analysis.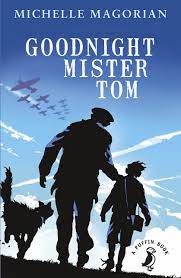 Maths...
In Year 5, we will first be focusing on Multiplication and division, where you will be focusing on the written methods of both. After this, we will move onto fractions (which you are amazing at already!). We will look at improper fractions, ordering and comparing whilst also how to add and subtract fractions.
In Year 6, we will first be looking at position and direction (Geometry). After this we will be moving onto decimals, and how it links to fractions before moving on to percentages and the link between all three. Lastly, we will study algebra; finding rules and solving equations.
Multiplication is a pivotal part of Maths education and underpins so many aspects of the curriculum through school. All children should be confident in their times tables by the end of Year 4 although of course, it is understandable this may not be the case for all children. Therefore, it is really important that children practise these regularly to be confident in them.
Topic...
We have an incredibly interesting and important topic this half-term, as we are learning all about the World War Two.
This topic will be running until Easter, and this half term we will be studying how it began: including the roles of Neville Chamberlain and Winston Churchill. We will also investigate Dunkirk, the Battle of Britain and the Blitz.
As part of our topic, we will be visiting the Museum of Lancashire, to discover real artefacts and talk to specialists!
Science...
This half term we will be exploring Light in Year 6 and Materials in Year 5.
Year 5- Children in Year 5 will look at the three states of matter. Your focus in materials this year will be on changing states of matters, reversible and irreversible changes. You will also look at how to separate materials.
Year 6- Year 6 children will describe where light comes from, how it travels, reflection and refraction. We will discover how light travels to our eyes and allows us to see.
Readers...
Get caught up in a book...
In Sequoia Class, we understand the importance of reading and expect children to read for at least 10/15 minutes each night. It is important that we instil the skill of sustained reading into our children rather than just reading a few pages a night. This will encourage a love for reading as well as helping with fluency, expression, comprehension and inference skills. Record books will now be checked by Miss Nuttall.
In Guided Reading, we will continue our exciting and wonderful book study with Holes. Any extra practice you can give in answering retrieval or inference questions about their home reading books would really help when it comes to their Guided Reading lessons.
P.E.
Our P.E. lessons this half term will be split for Year 5 and Year 6. Year 6 lessons be on a Tuesday afternoon whilst Year 5 children's PE will take place on a Monday. Please could you ensure that children are wearing the correct P.E. kits.
Year 6 children will also be continuing their Forest School sessions with their seeds every Friday morning.
Spellers...
The children will receive spellings for the half term. These will be handed out in the first week back.
Snacks...
If you would like to buy a healthy snack or toast it is £1 per week, this can be payable as £5.20 for the half term through ParentPay.
If you have any questions or concerns, you can contact me on Class Dojo.
Miss Lofthouse