Willow Class - Year 1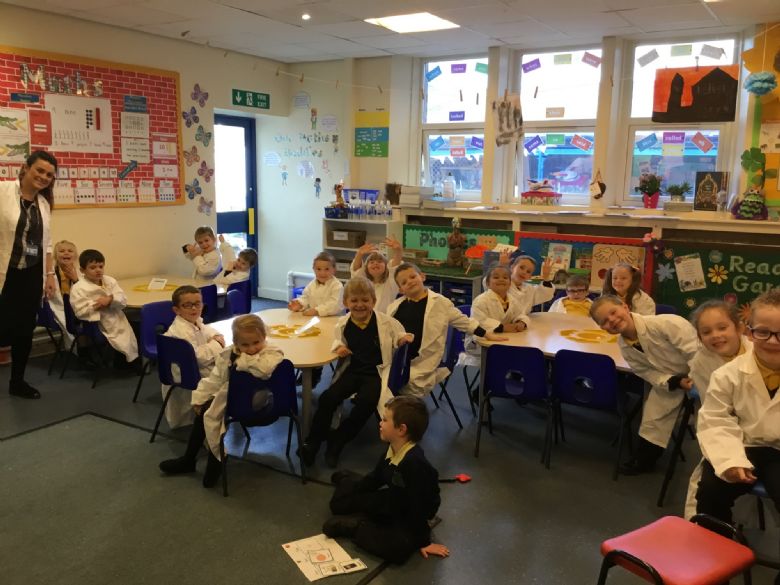 We would like to welcome you to Willow Class at Water Primary School. Miss Launder is the class teacher, supported by Miss Bulling and Miss Fourie as the class teaching assistants.
We hope that you have all had a amazing half-term and we very much look forward to the start of the new half-term. We have lots of very exciting things planned for the children and we are very much looking forward to seeing all you all.
Nurturing Nurses
Our first topic for this half-term will be based on Florence Nightingale. This will involve the children looking at significant individuals from the past who have contributed to national and international achievements. We have also arranged for a very special visitor to our class.
English
In English we will begin by looking at traditional tales; Owl Babies. We will also be looking at non-fiction texts and non-chronological reports. This will be linked with our topic of Florence Nightingale. Our poetry unit will involve poetry about Florence Nightingale. The children will also have access to our writing area, phonics area and reading garden to further develop their independent literacy skills.
The children will also have access to our writing area, phonics area and reading garden to further develop their independent literacy skills.
Phonics will take place each morning at 9.05am, home reading books will be changed daily, and the children will have access to the school library.
Mathematics
In maths this term we will begin by looking at number skills; addition and subtraction. We will then move onto positions, place value (numbers to 20), shapes, patterns, length and height. There will also be challenges in our maths area to further develop independent numeracy skills. Additionally, the children will have access to Times Tables Rockstar and Doodle Maths daily.
Science
In science this half-term will continue learning all about different materials and what materials different objects are made from. The children will be describing, comparing and grouping together a variety of everyday materials on the basis of their simple physical properties and carrying out investigations and experiments.
Physical Education
PE this half-term will take place on a Monday morning. Please send your child to school every Monday in their school PE kit in accordance with our uniform policy.
Continuous Provision
The children will also carry out continuous provision challenges within the classroom and outdoor area to support and develop their knowledge and understanding of subjects. Some examples of this are; writing area, maths area, science area and our reading garden. The reading garden will contain books relating to all areas of our learning.
For full details of the curriculum, please refer to the Year 1 Curriculum Map.
Class Dojo
Your child will continue collecting points throughout the week for displaying attributes set by the class. The children each have an 'avatar' of themselves. The person who collects the most points throughout the week will also bring home one of our class mascots. Please send photographs through Dojo and encourage your child to write about their fun times together.
Home Learning
Home learning is set each half-term and home learning books will be sent home for the children to complete. This will include some very fun, creative and interactive home projects for you, which will also link to our curriculum.
However, please continue to read with your child at home. By reading stories to your child as well as listening to them read will encourage a love of books and reading which has a huge impact in all areas of learning. Little and often is great. If you need any assistance with phonics, our door is always open and we are happy to help.
Weekly spellings will be sent at the start of the term and a spelling quiz will take place each Friday. We encourage children to use Spelling Shed which is a fun and exciting way to practise spellings.
Timetables will also be set on TT Rockstars each week for the children to practise and a fun game/quiz will take place each week. The children will need to specifically focus on their 2, 5 and 10 timetables.
Please note that the door to Willow Class opens at 8.50am where a morning task will be set for the children each morning. Registration will take place at 9am.
If there is anything at all you wish to discuss, please do not hesitate. As always, our door is always open to you!
We are very much looking forward to seeing you all in the new term!